The story begins as a possible answer to the problems of an era. It takes place in the 1970's, when American cities are overflowing and spreading like wildfire, creating increasingly sprawling and horizontal suburbs that can only be traveled by car. These cities eat the environment and generate an overconsumption of everything.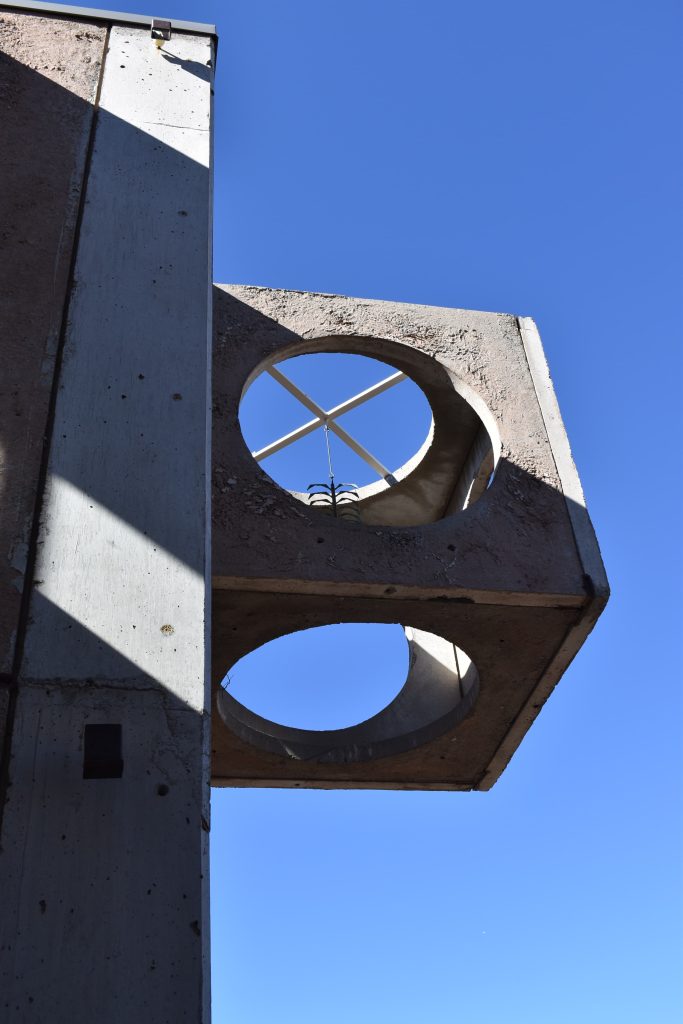 In reaction to this urban sprawl, visionaries responded with alternative solutions – some more realistic than others.
Today we will explore the concepts that formed Acosanti.
Its creator was Paolo Soleri, an Italian architect who, degree with his degree in hand, went to Arizona at the end of the 1940s to the study center built by the great Frank Lloyd Wright at Taliesin West, in Scottsdale. The principles of Frank Lloyd Wright, combined with his "rebellious idealist" spirit, seduced the young Paolo. With a colleague, he moved to the Arizona desert where they built together their first symbolic work: a corbelled column made of stolen cinder blocks. This was followed by Dome House, a house entirely buried and covered with a glass and aluminum dome. Then, Paolo Soleri returned to Italy for a few years where he was commissioned to build a ceramic factory (Ceramica artistica Solimene). Already, he was forming the conception of his future projects. Built in the rock of the mountain, Ceramica is articulated in a succession of cylindrical tubes in red and green bricks, like the pipes of a giant organ. The plan is a continuous space that follows the different phases of the production of ceramic products. This structure, as well as the ceramics, will influence the creativity of the young architect for his ideal city: Arcosanti.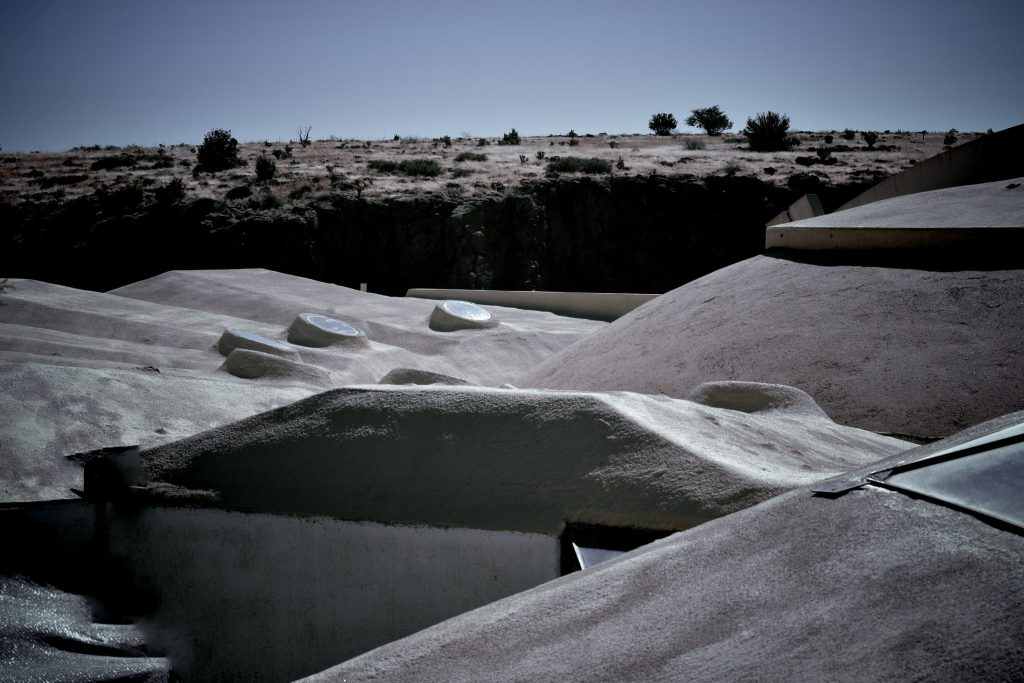 Paolo decided to build his vertical city in the USA. He invented the word Arcosanti which comes from the Italian Cosa and Anti, meaning "before things", as well as the concept of arcology, a fusion between architecture and ecology. His city was intended to be an urban, community and ecological laboratory in the middle of the arid and burning desert of Sonora, 110 km from Phoenix, in order to fight against "the tendency of the human species to spread".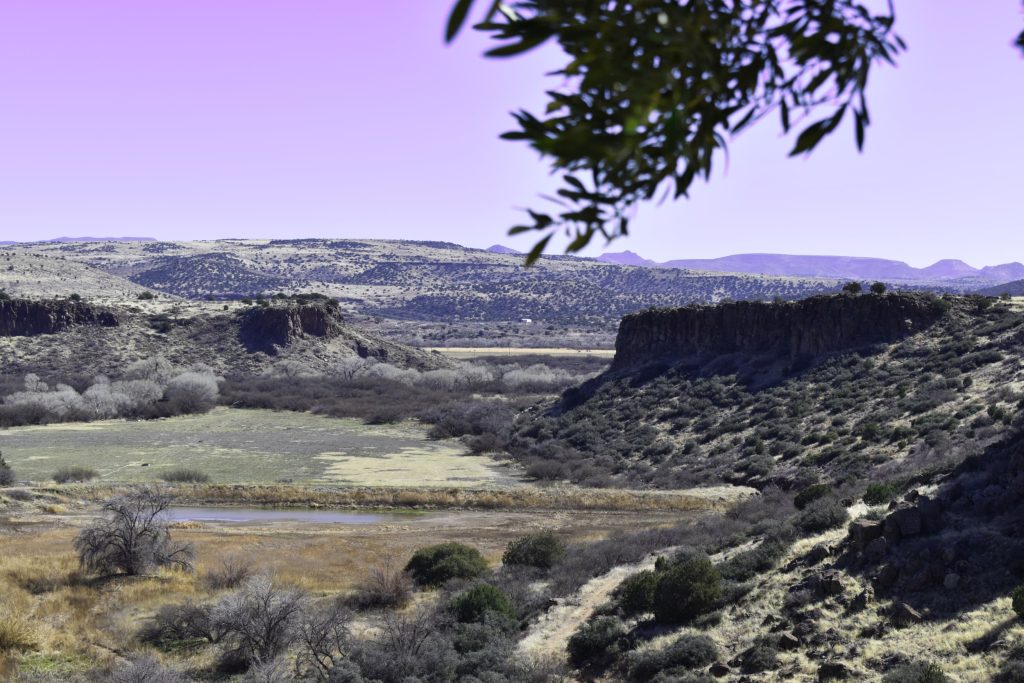 Paolo placed himself at the head of a utopian movement during this era realizing megastructures (Asteromo, Babelhoah, Veladiga, Babel B), whose drawings and models fed an exhibition at the Corcoran Gallery in Washington in 1970. They were then published in a luxurious catalog "The Sketch Books of Paolo Soleri".
Arcosanti was born with a group of committed volunteers surrounding Paolo Soleri as disciples. He has been called a spiritual leader and his philosophy of the ideal city described as "science fiction, brutalism, religious and vernacular architecture".
Paolo, seduced his followers with his ideas, his radicalism, his rebellion, his dreams and his convictions.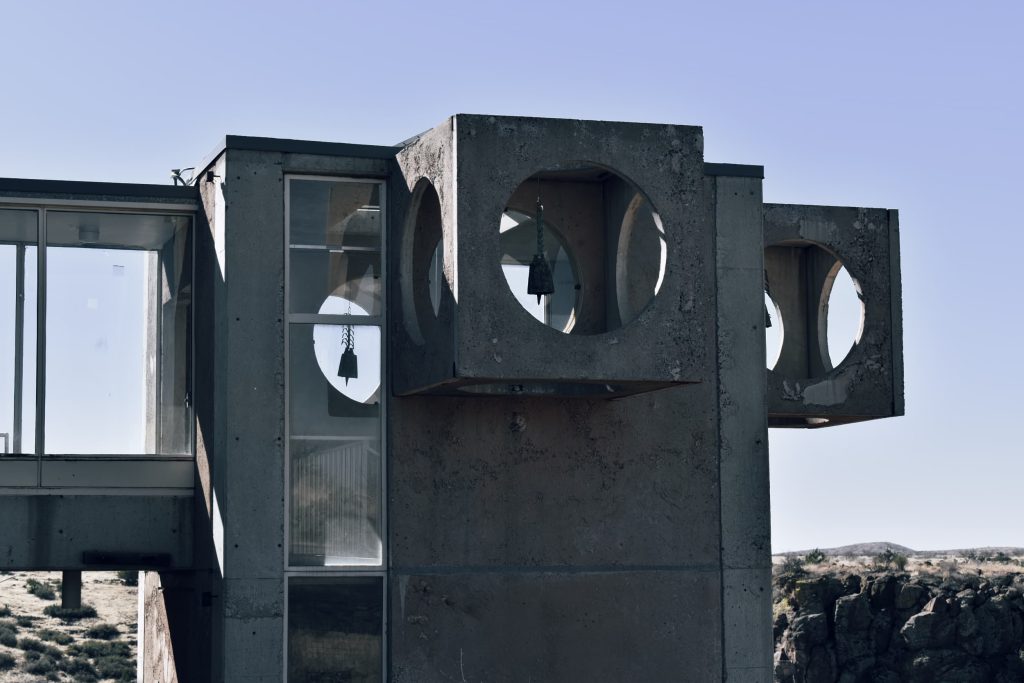 Arcosanti was, from the start, an experimental site. Its architectural principles evolved as it was built, testing new ideas and methods of construction. All in concrete, perched on a hill overlooking a somewhat hostile nature, the "city" juxtaposes apses turned towards the sun like disemboweled cathedrals, superimposed cubes, playing with the void, pierced with round windows, an amphitheater, a greenhouse, a swimming pool and cypresses that make it look like a distant Tuscan village.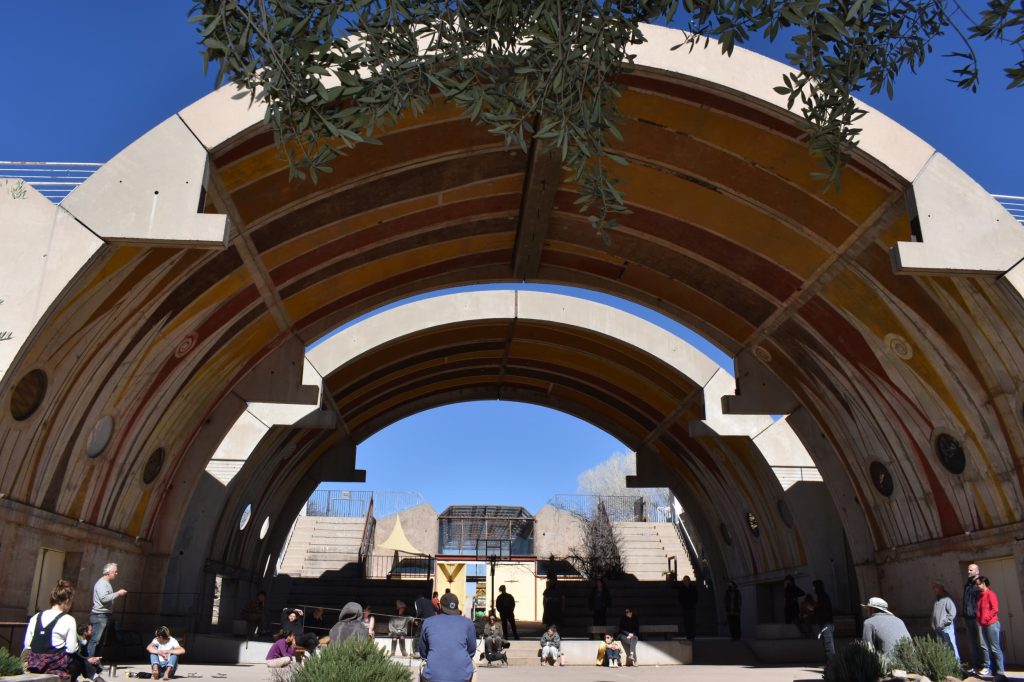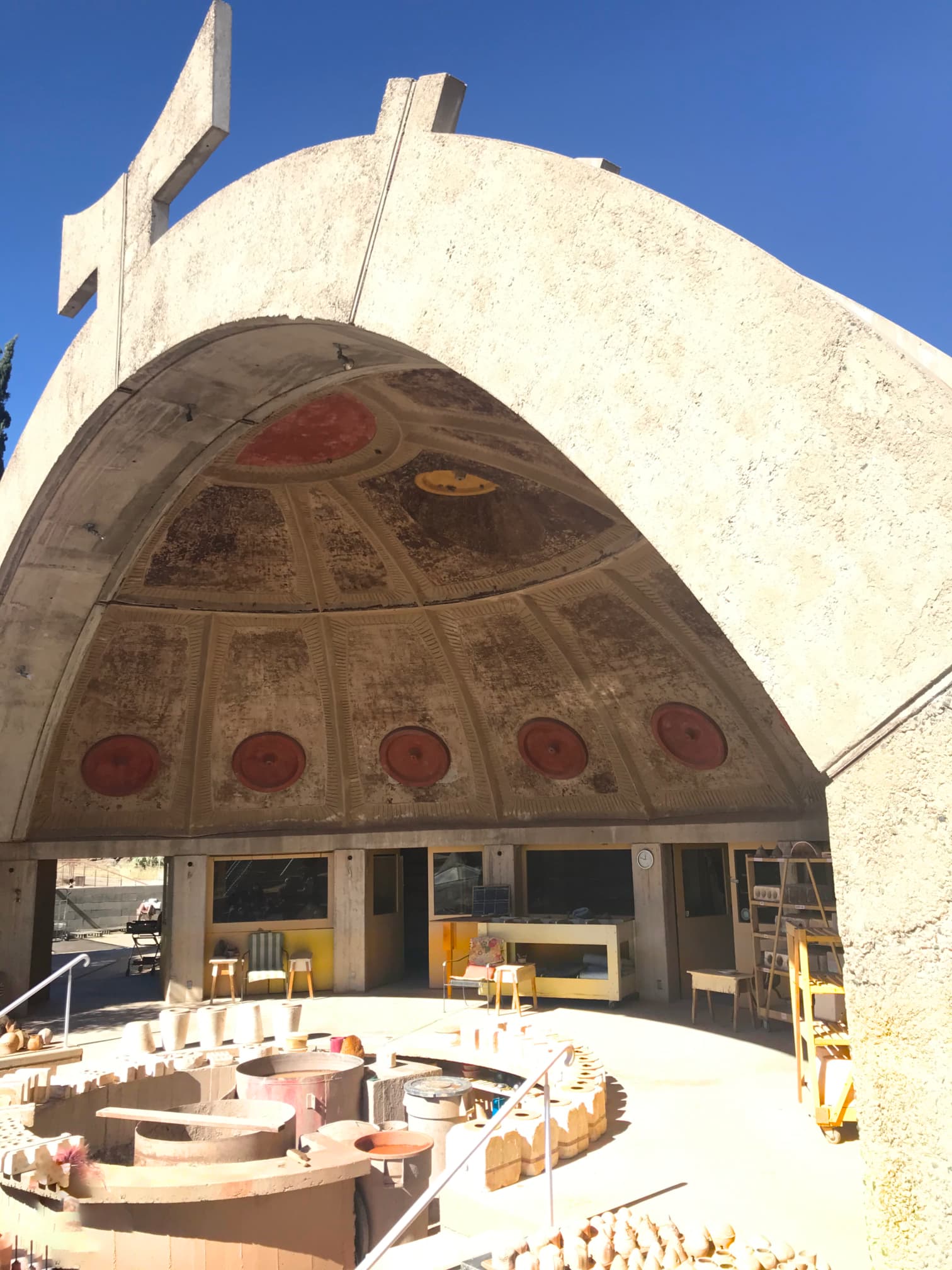 Mostly built between 1970 and 1990, it was meant to accommodate 5,000 inhabitants, but there were rarely more than 120, living and working on site. Inspired by his ceramics factory, Paolo Soleri had the brilliant idea of adding to his architectural project a small manufacturing unit for cast iron and ceramic bells, the sales of which provided a significant source of income for the community.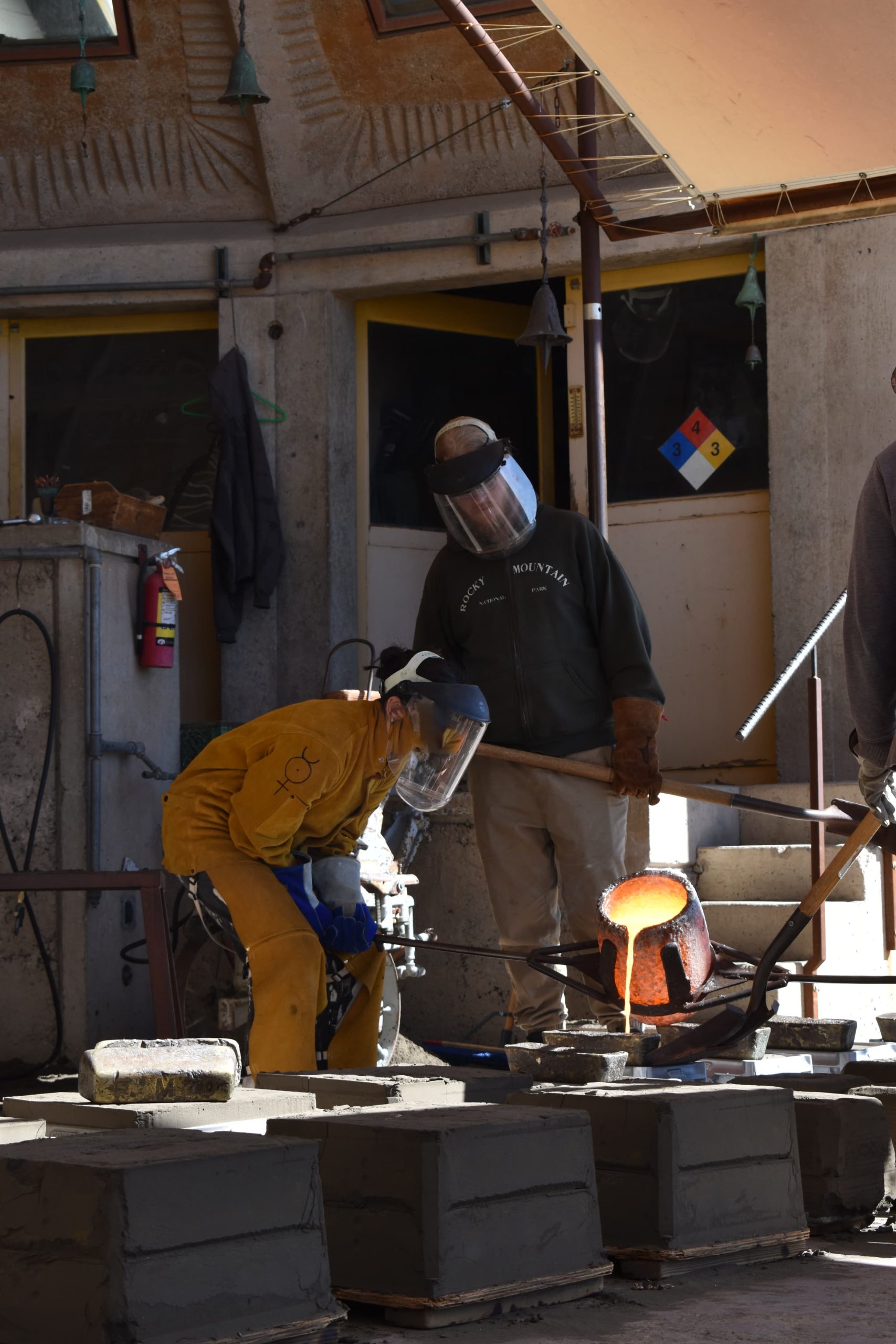 However, due to a lack of funds, the community stopped growing and became a museum and a training center dedicated to the utopias of its founder.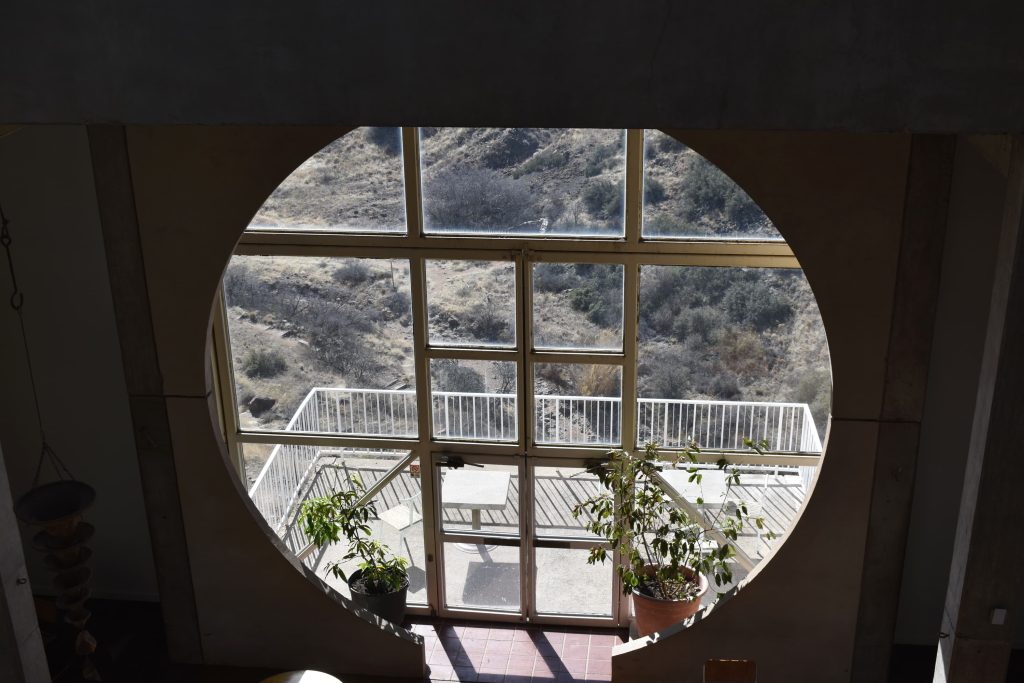 I must admit that I didn't feel much emotion while visiting this place. The idea had interested me but, curiously, it missed a soul. Is it because the creator is no longer there and was the key piece of the puzzle? The reality that Arcosanti represents today, looks more like a school case than a radiant city. There is a curious feeling of absence of joy. The "possible" generated by the desire for an ideal city collides with the daily life of an architectural manifesto and not a place of conviviality. Whether horizontal or vertical, the city of the future is not only a distribution of buildings in space. It cannot do without the human element that inhabits it, makes it vibrate, illuminates it. Arcosanti has never been able to exceed a hundred inhabitants, and this is where I see the limit between utopia and life.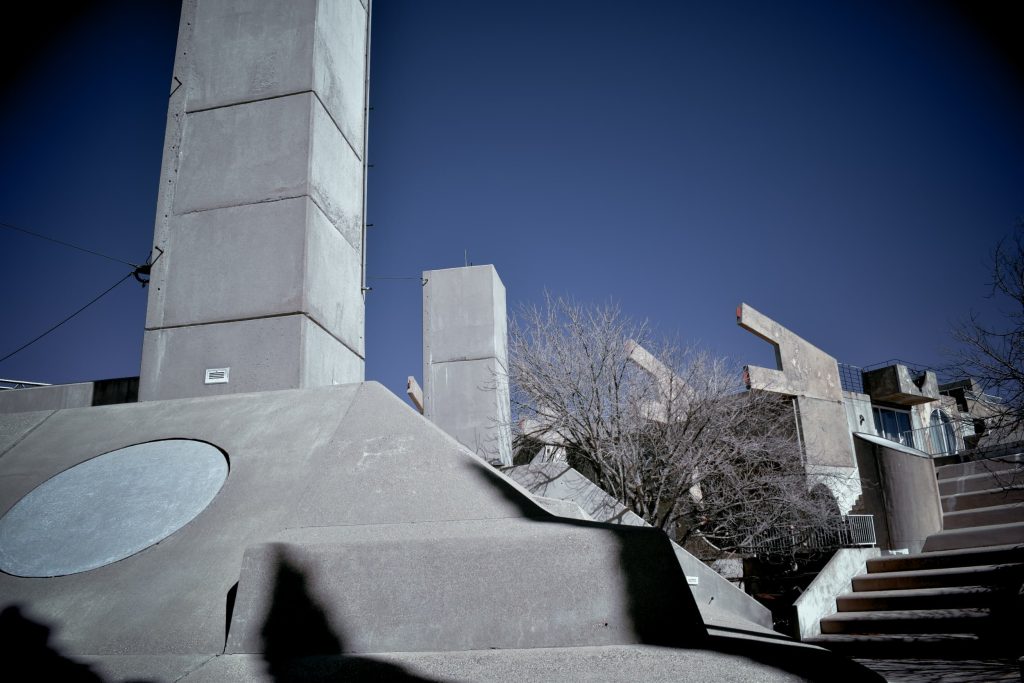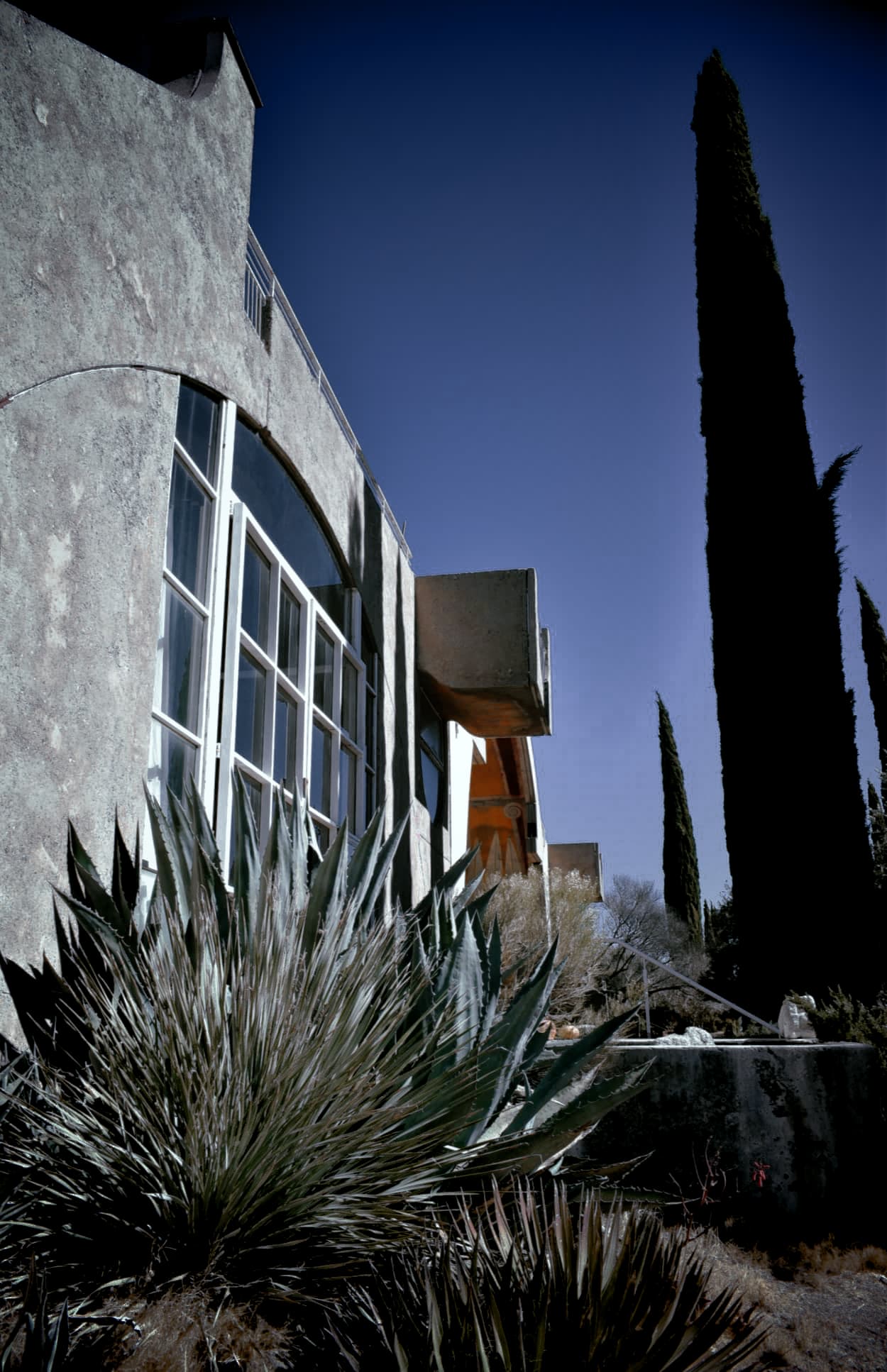 For me, Arcosanti seems fascinating to visit but impossible to live. Paolo Soleri has created few buildings in his career and his contribution as an architect is mostly philosophical and theoretical. However, he has inspired a whole generation of science fiction writers and filmmakers who have interpreted the concept of arcology in many different ways, opening up the reflection on bioclimatology and the real survival issues of the future.
This is perhaps where Arcosanti's true mission lies. To find it, you have to look at the city through the eyes of Paolo Soleri, the fabulous draftsman. His plans and sketches are inhabited by an unusual strength and dimension. They are inspiring and open the way to a poetic world that reality has certainly not served to its full extent.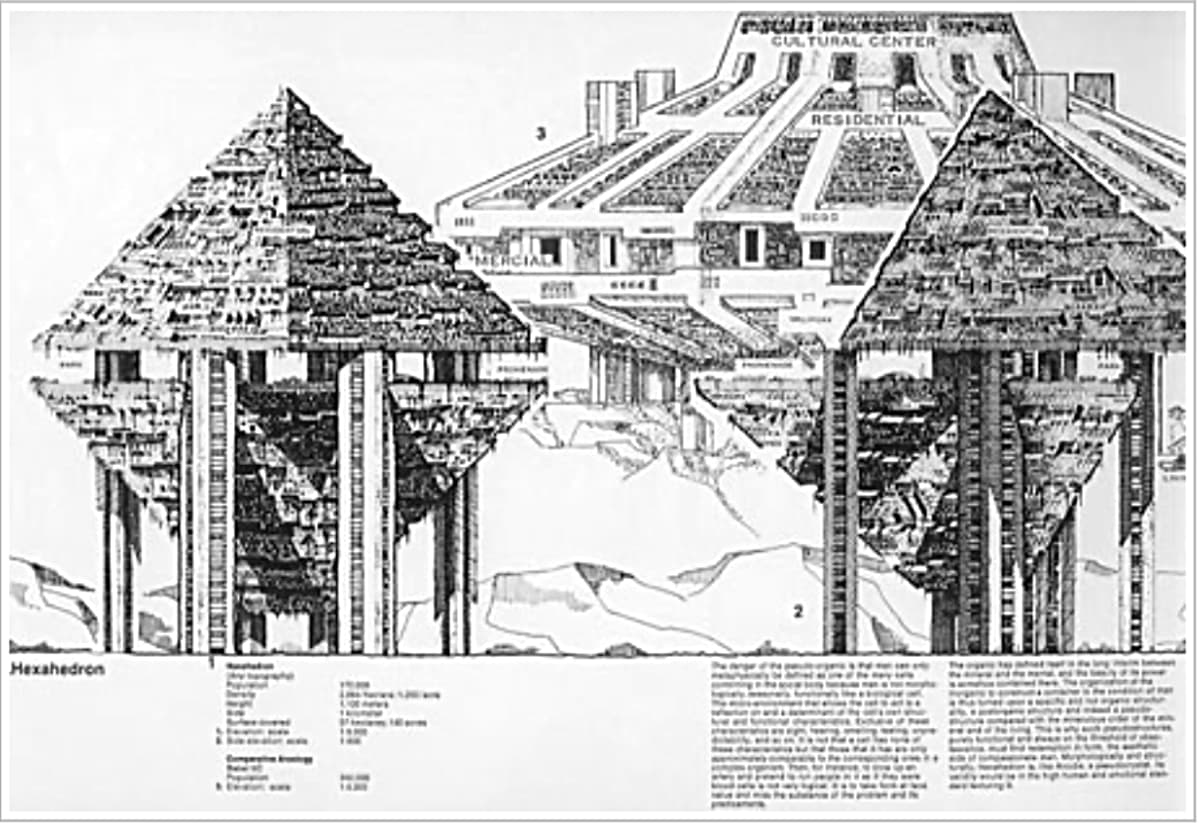 Finally, as a return to the future, Taliesin, the center created by Frank Lloyd Wright where Paolo Soleri revealed himself, is now working in partnership with Arcosanti for its school of architecture.
Long life to the rebels and the utopians!
Text from Claudia Gillet-Meyer, photos from Régis Meyer.
MORE ABOUT :
– Paolo Soleri: Solimene Ceramic Factory
– Arcosanti: Paolo Soleri on his futuristic utopian city in the desert
Our article about Frank Lloyd Wright :