Somewhere in Colombia is a city that few people have heard of.
A mirage city one day shining and the next hidden from the eyes of the world,
A place that is hard to be able to find on a map.
And for good reason! This town remained practically unreachable for many years, prisoner of the tentacular arms of the Magdalena, the magnificent river which scratches Colombia from the Andes to the Caribbean. Santa Cruz de Mompox – such is its name – is today on island created by the whims of this immense river which has scattered multiple sandbanks between a labyrinth of tributaries before joining the sea.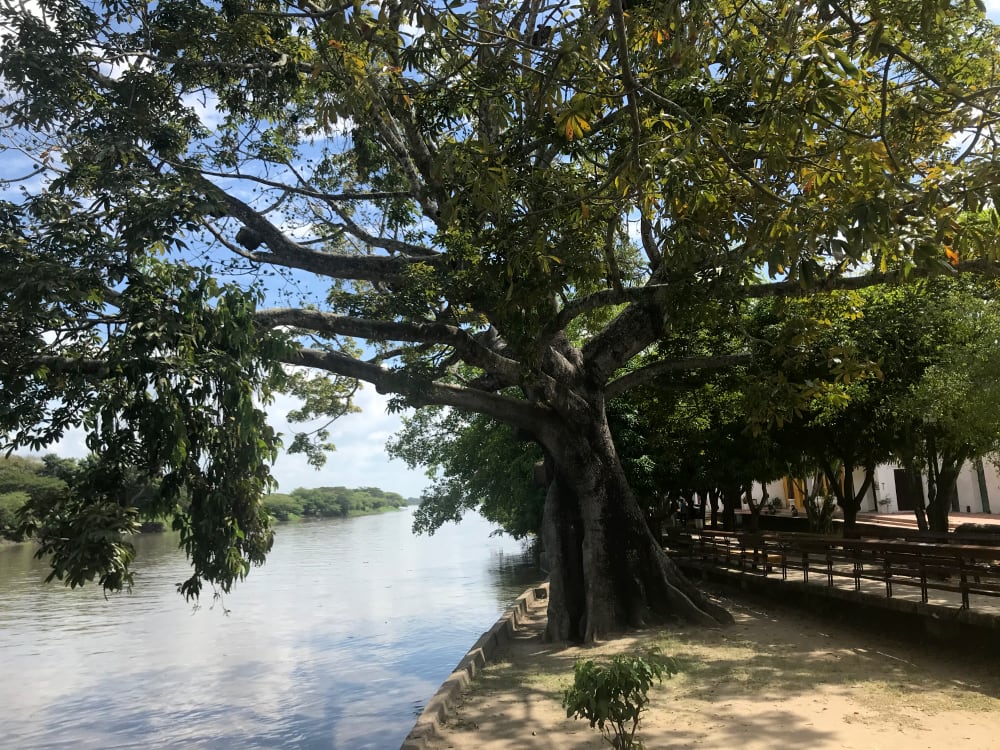 Ironically, however, it was this same river that enabled the birth of this inland port city in 1539, linking it directly to Cartagena, then the country's capital. This protected location, far enough from the coast to escape pirates but easily accessible by river, made it an ideal place to mint coins and become an important trading hub.
Needless to say, wealth flowed quickly and soon the Carthaginian aristocrats built sumptuous residences here.
Mompox was established under Spanish rule. Andalusians who settled here brought the Arab craft tradition of filigree jewelry which became a specialty of this city where gold and silver are particularly abundant.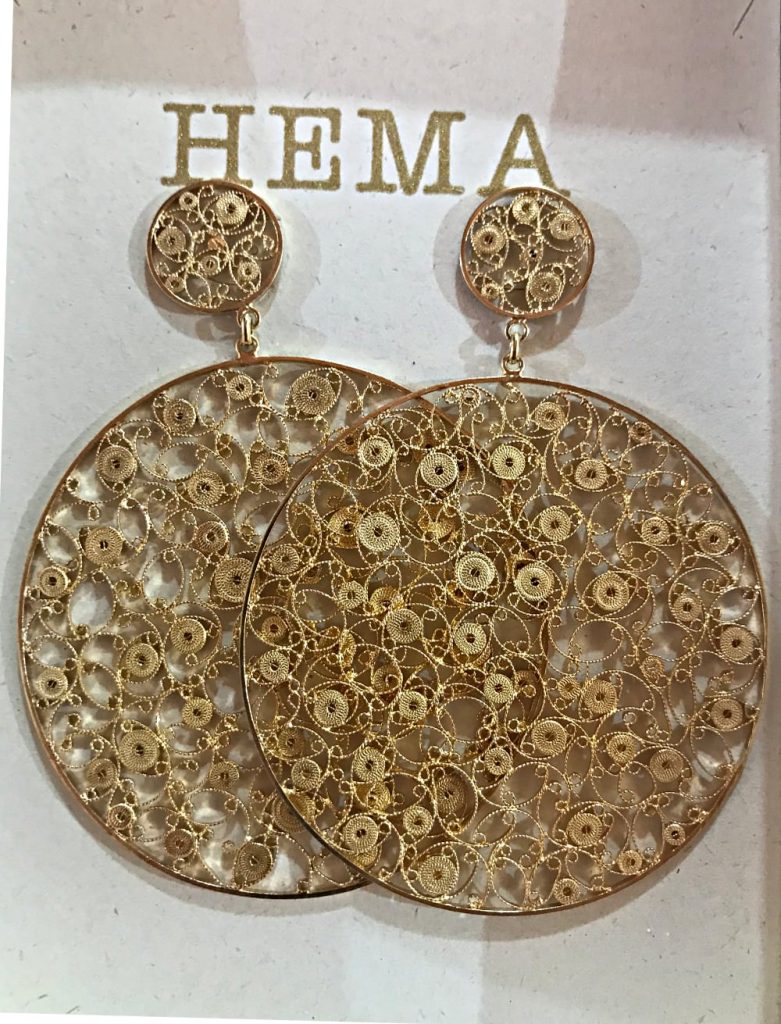 Its hour of glory lasted until the 19th century. In 1810 it became the first city to emancipate itself from the Spanish Empire and to receive Simon Bolivar on several occasions.
But the destiny of Mompox is not linked to men. It depends only on the river that created it and then decided one day to take back what it gave.
Gradually cut it off from the rest of the world, Magdelena has bogged it down in an almost inaccessible no-man's land. Subdued, this sumptuous city closed its eyes like a great lady who fell into the sleep of oblivion.
Everything remained intact: its beautiful colonial houses, its colorful churches, its charm, its nonchalance and its goldsmith workshops, all frozen in time and space.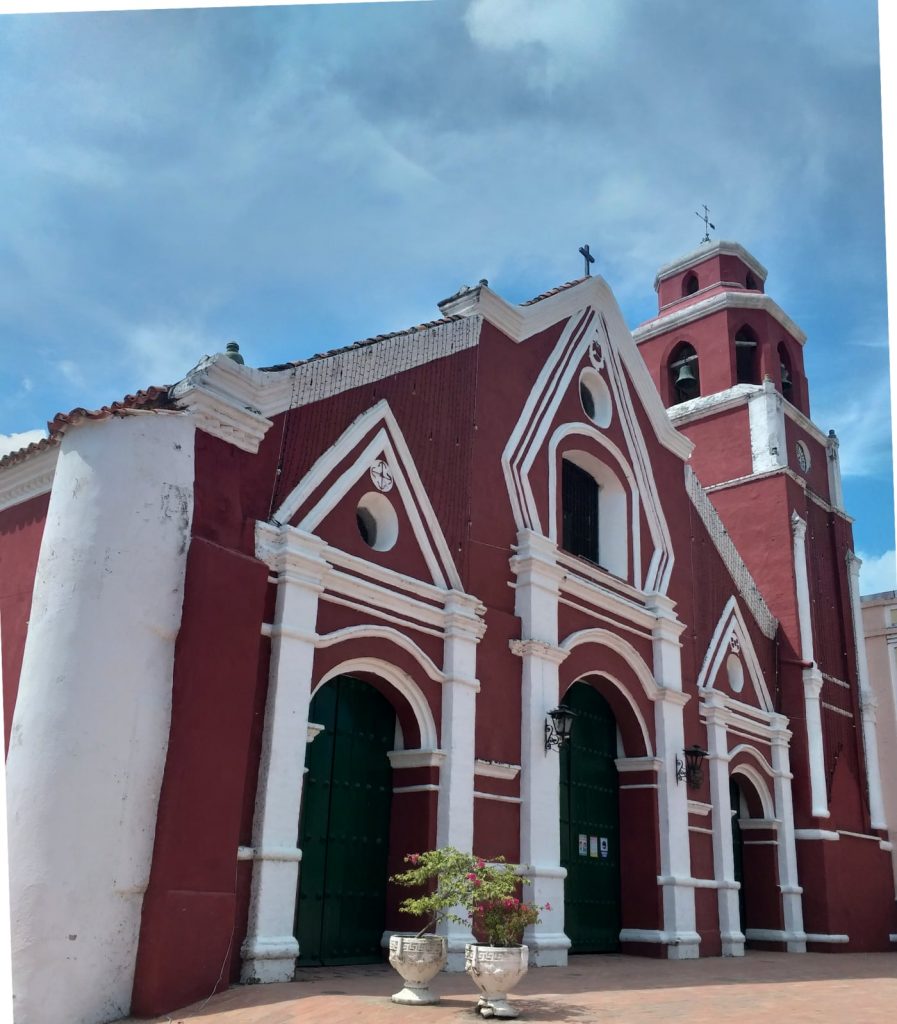 Today, to reach Mompox, one does not have to fear the long hours of road and track and – the good side of the coin – one can say that this remoteness has preserved it from any disturbance. Like a beauty who wakes up in a fairy tale, it remains, close by her perpetual lover, the Magdalena, not wanting to leave her.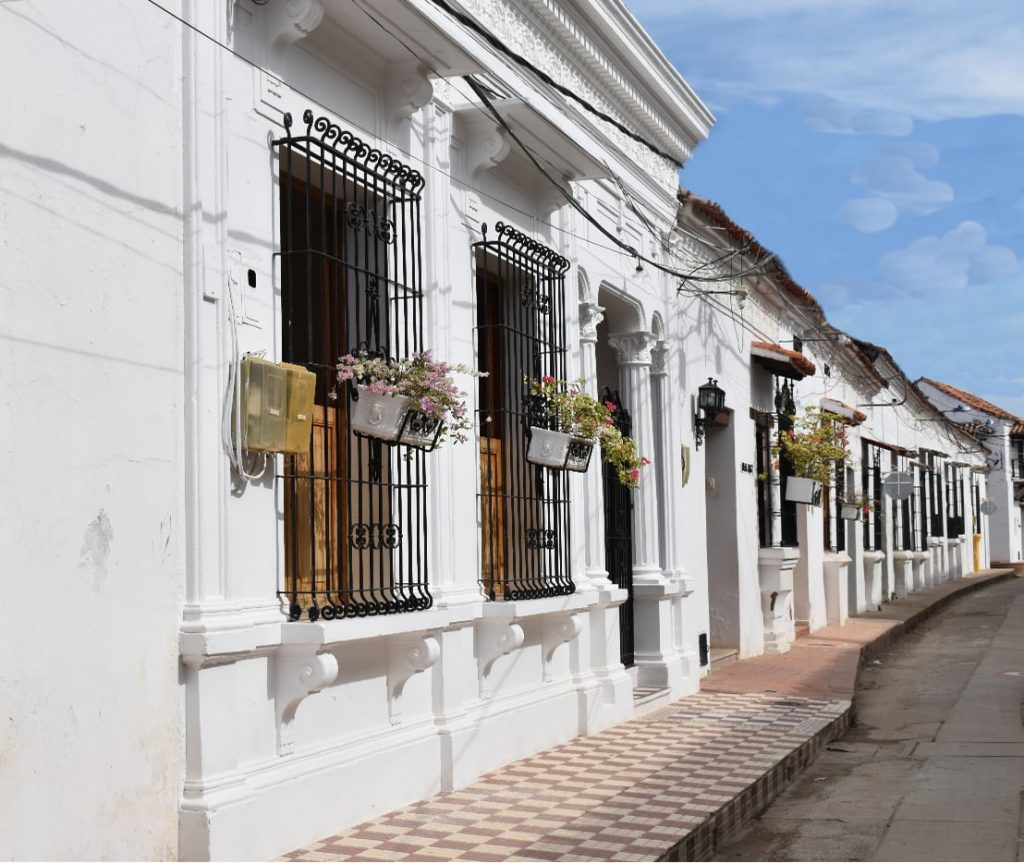 It is sufficient to stroll for just a few minutes in its alleys to be enveloped by its strange atmosphere, seduced by another rhythm. To say that time has stopped here is rather petty. In fact, it has been diluted, liquefied as much as the omnipresent river. How can one be trivial enough to speak of time passing when, in Mompox, time remains and settles?
"It's as if time is going in circles and we're back at the very beginning."
Gabriel Garcia Marquez "One Hundred Years of Solitude"
This is certainly the real secret of this city; it has negotiated a pact with eternity. While others would have fallen into ruin, its hundred years of solitude have made it impervious to change. Moreover, instinctively, one modifies all one's habits here. The pace slows down, thoughts fly away and the mind rests. What else can you do but to let yourself be carried away by this timeless spiral?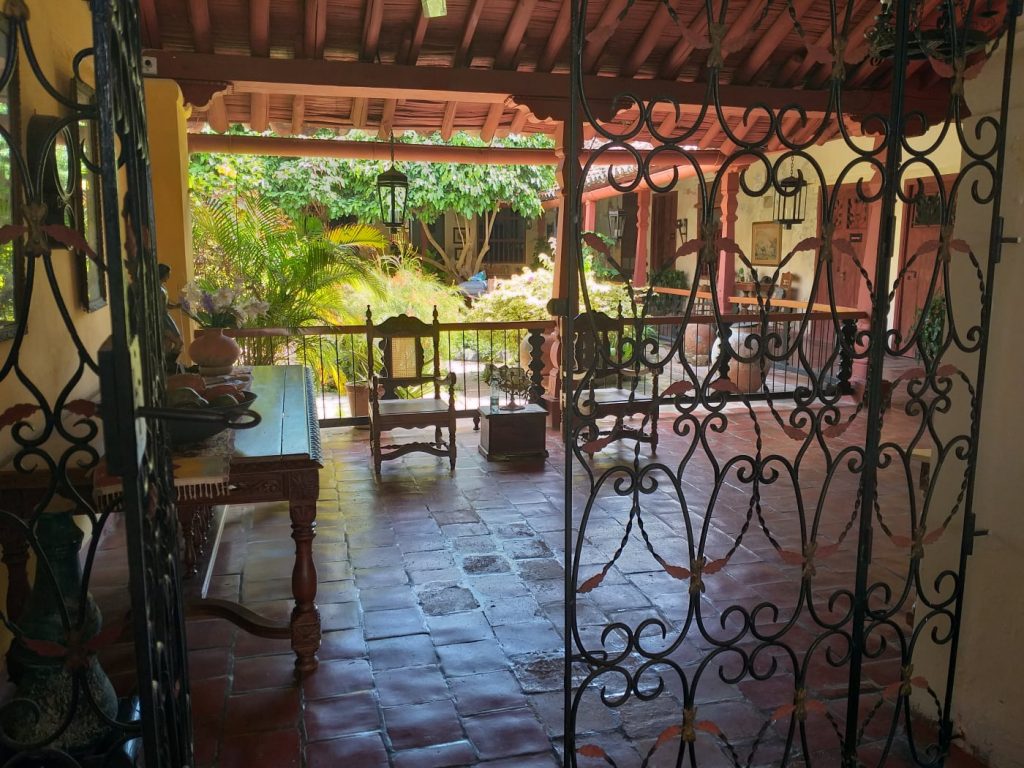 In the refreshing shade of the luxuriant patios, you rest on one of the rocking chairs that line the arches of the verandas, lulled by the song of the birds. The large fans stir the air slowly and you doze off, dizzy with the ambient stillness and the heady scent of tropical flowers.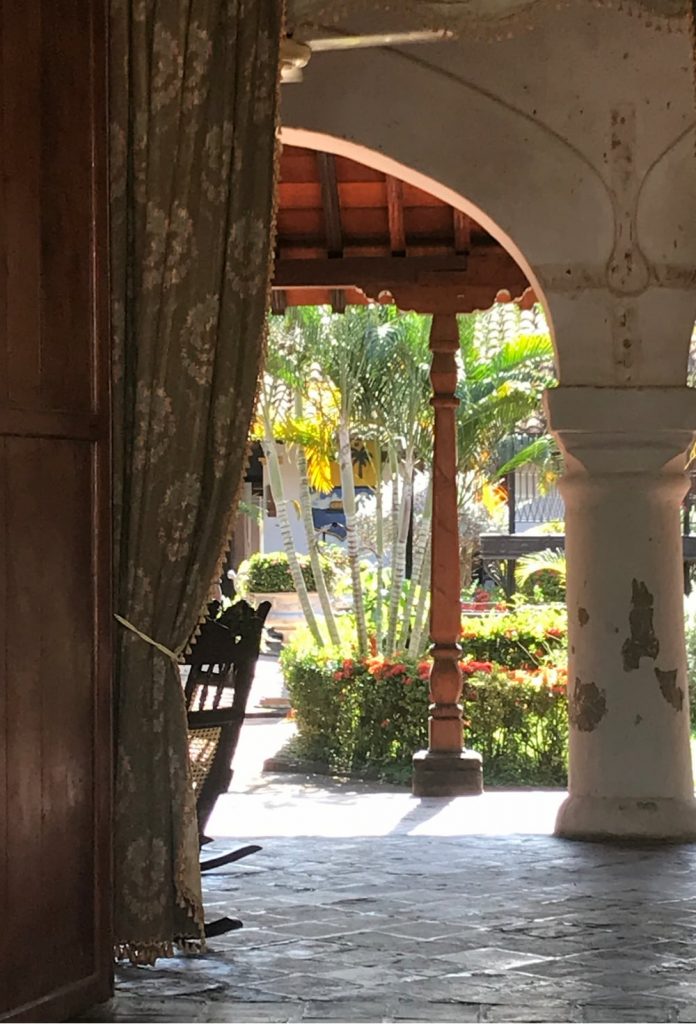 Nonchalantly, when the evening comes, you walk along the imperious currents of the river to breathe the humidity, then you fall asleep in rooms with wrought iron windows and furniture with years lasting patina, dreaming of a city somebody might have told you about and thought you might have been visiting.
"Mompox does not exist, sometimes we dream about it, but it does not exist."
Gabriel Garcia Marquez "The General in his labyrinth"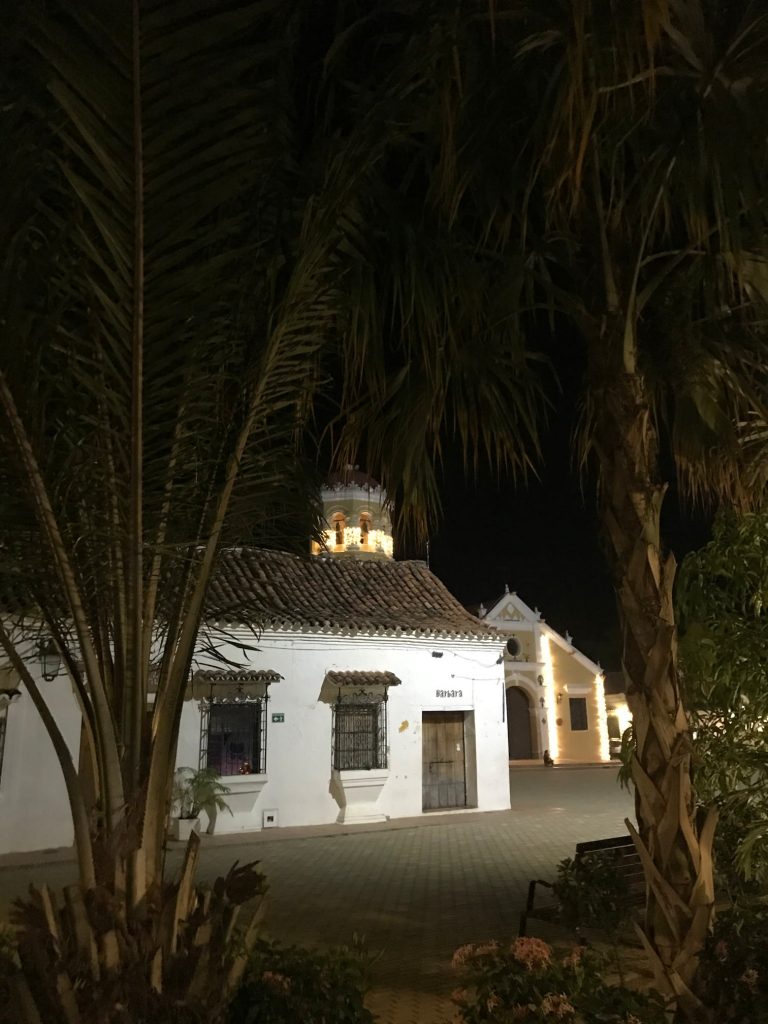 Text de Claudia Gillet-Meyer and photos from Régis Meyer.
MORE ABOUT IT:
Historical center of Santa Cruz de Mompox (classified as World Heritage
by Unesco in 1995)
https://whc.unesco.org/fr/list/742/
The books of Gabriel Garcia Marquez.
Born in Aracataca, a neighboring city also caught in the arm of the Magdalena River, he describes the very special atmosphere of the cities of this "swamp" in : On hundred years of solitude

The Magdalena River is particularly honored in his magnificent love novel: Love in the time of cholera
Mompox and the Magdalena River