In an arid corner of northern Rajasthan, a community of merchants built, between the end of the 18th and the beginning of the 20th centuries, one of the largest open-air museums in the world. These merchants are here in the right place at the right time, because the caravanners of the Silk Road cross their territory. They then become rich and even very rich, and begin building small palaces or "havelis" to house their extended families and businesses.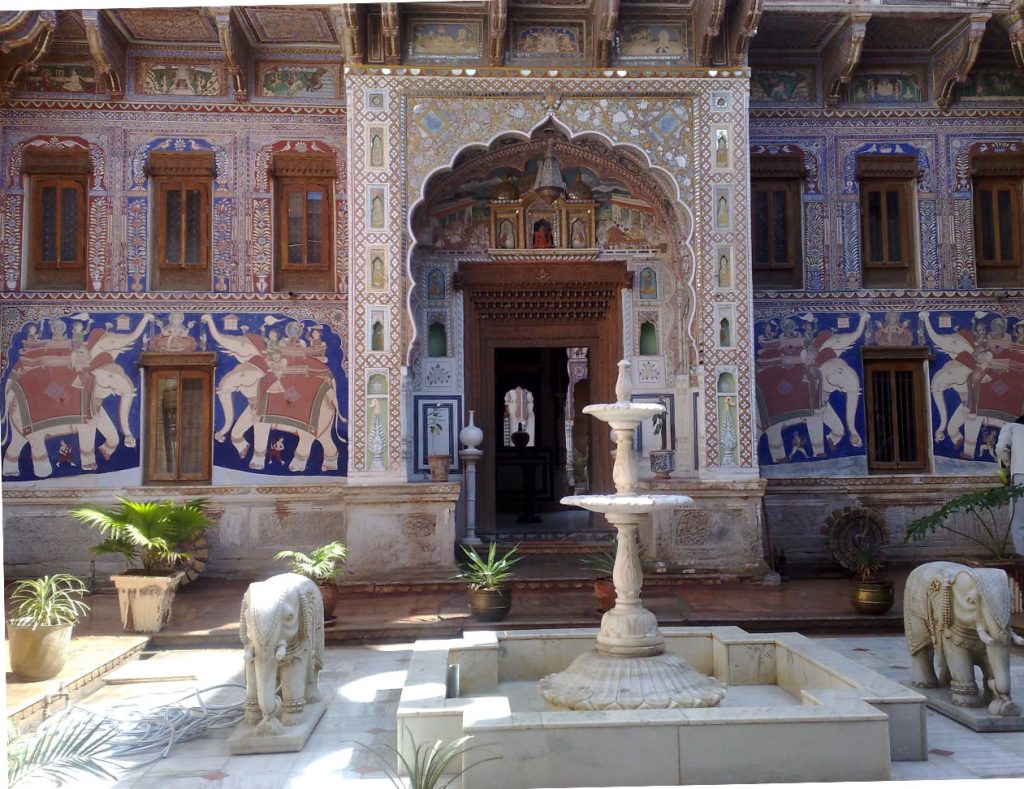 But in this coded society, a "marwari" or merchant will never be as prestigious as a "rajput" or son of Prince. Never mind! If the rajputs have already founded the main cities of Shekhawati with their palaces, forts or cenotaphs, the marwaris will be inspired by them to do much better. Especially in the field of mural painting which reaches, with them, unequalled heights.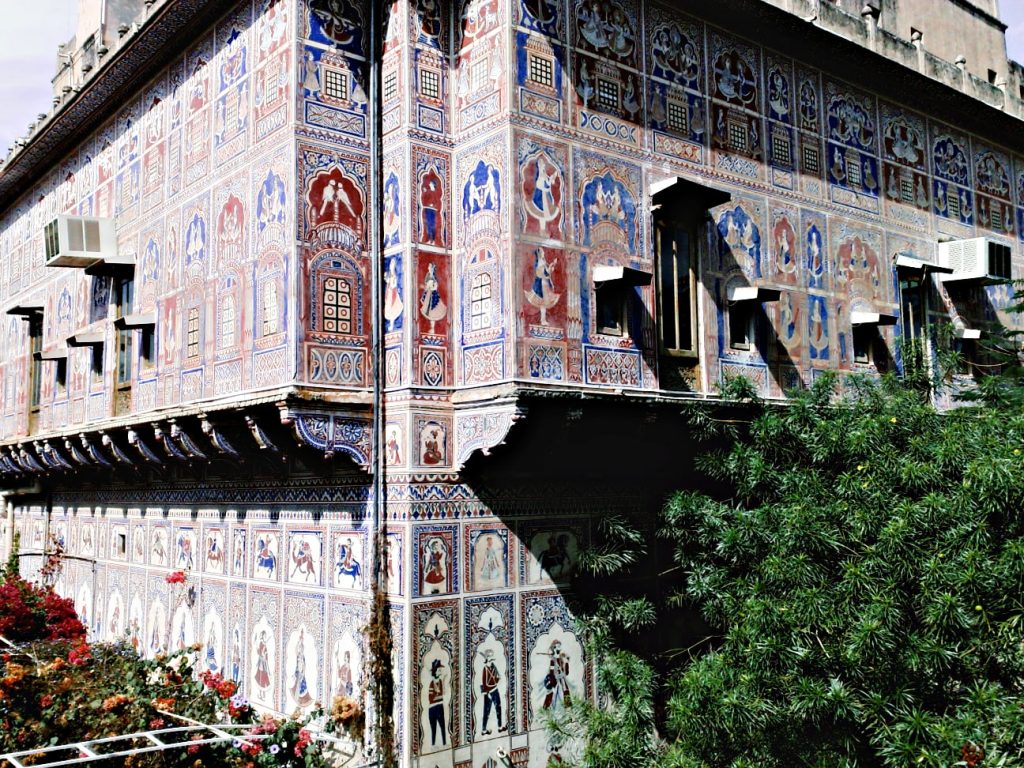 In these " al fresco" paintings, which stretch for miles, everything is a pretext for "illustration": the history of the family, that of the gods, transportation, wars and celebrations. The themes also evolve over time, with trains replacing elephant travel, Western men and women illustrating the arrival of the British, "modernity" giving rise to delicious interpretations of the vintage as a car topped with wings. The tones are joyful and shimmering and sometimes even gold is added, when the owner is particularly rich or … pretentious.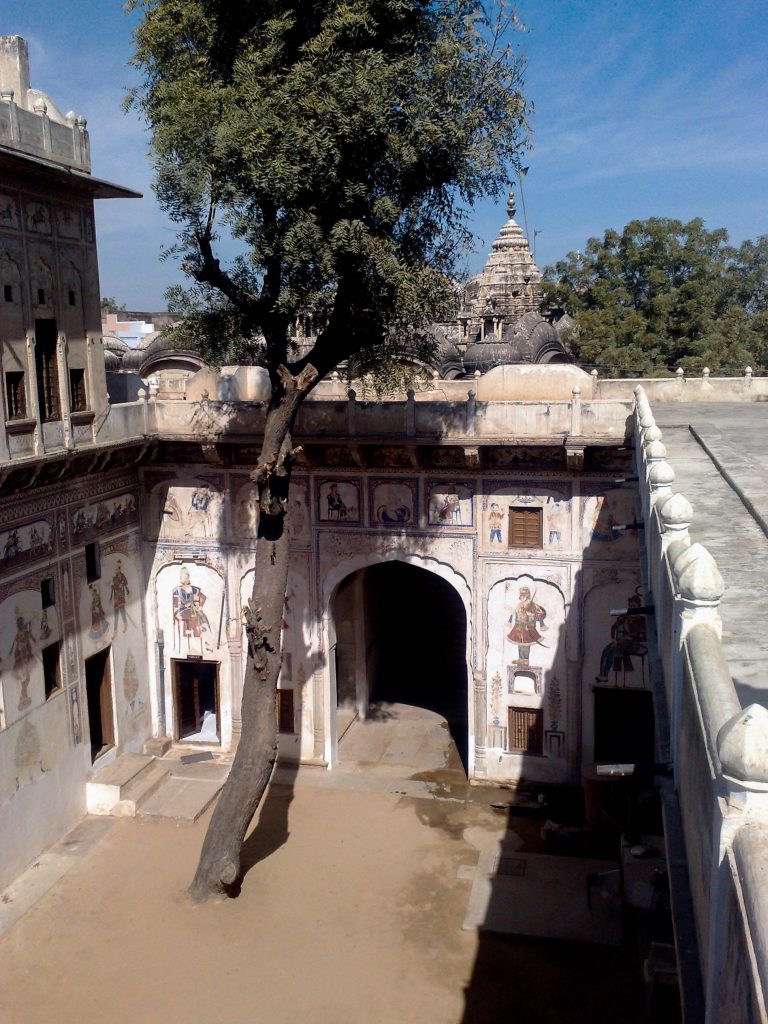 And then, curtains! Families migrate little by little to Calcutta, Bombay or Madras, where trade has shifted, abandoning their sumptuous residences in northern Rajasthan. The "havelis" close their elaborate doors on their pictorial treasures and fall into sleep, oblivion and dust. This incredible museum of polychrome paintings, this history of an era, this testimony of a culture has been abandoned for a century, with the exception of a few initiatives such as the remarkable one of Nadine Leprince who, several years ago, undertook the restoration of a Haveli in Fatehpur.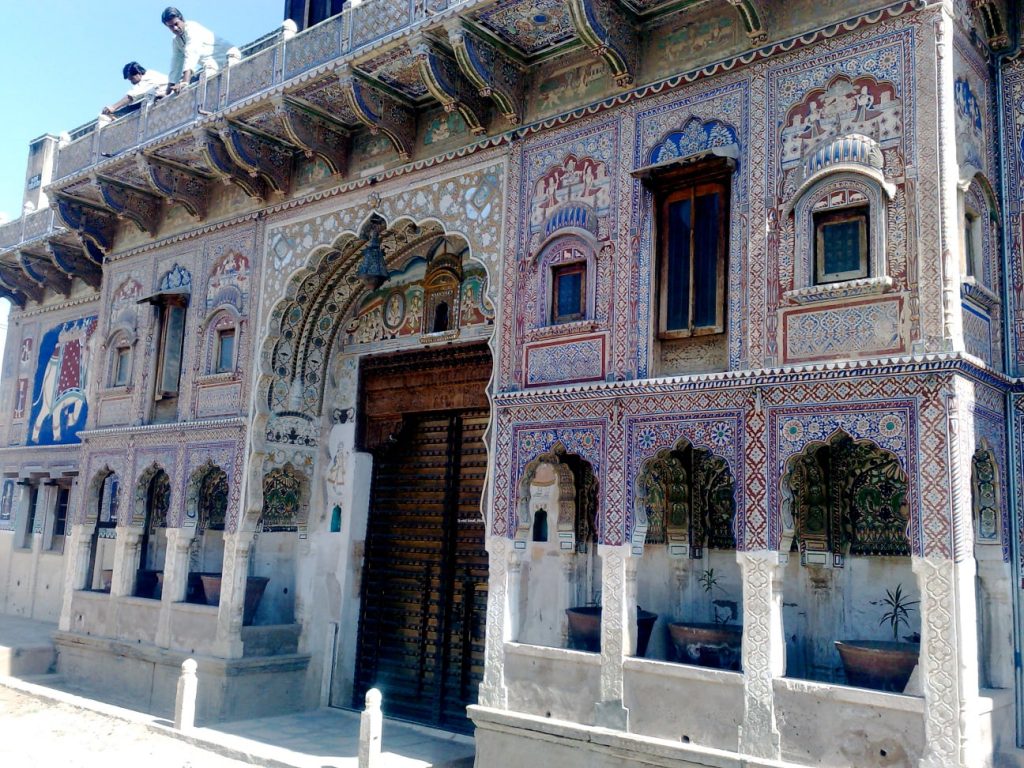 The largest commercial and industrial dynasties in India today come from Shekhawati, but they seem to have forgotten the fabulous heritage erected by their ancestors. What a pity!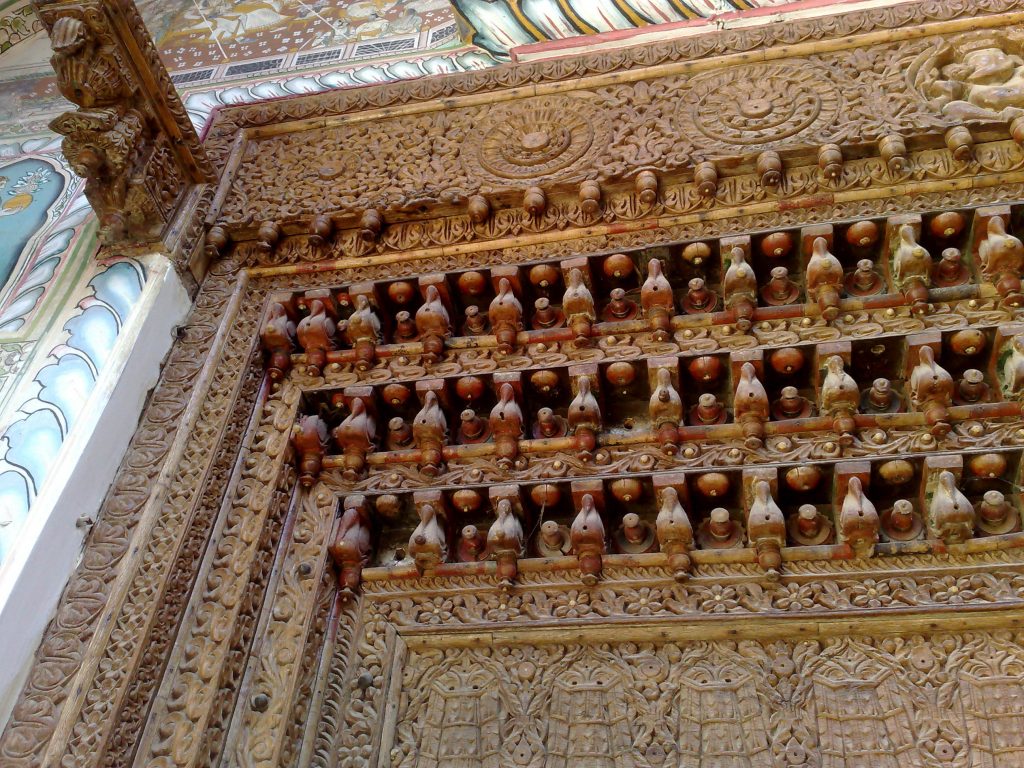 Text and photos by Claudia Gillet-Meyer.
More about it: