Walking through this convent of more than two hectares, in the heart of the city of Arequipa, one wonders if being a nun in Santa Catalina, in the 16th century, was not necessarily a hardship. Of course, it wasn't a choice, but the associated compensations could have been equal to the sacrifice.
At that time, rich Peruvian families of Spanish descent had the tradition of dedicating the youngest daughters to religion and their oldest daughters to marriage. Of the two, it is questionable who was the most disadvantaged. In fact, the novices who entered here kept the lifestyle associated with their rank, after having paid a substantial dowry, as demanded by the founder of the convent, the rich widow Doña Maria Alvarez de Carmona y Guzman. While all this money gave the establishment a certain prestige, it was also used to embellish the surroundings to assure the residents the lifestyle for which they were accustomed.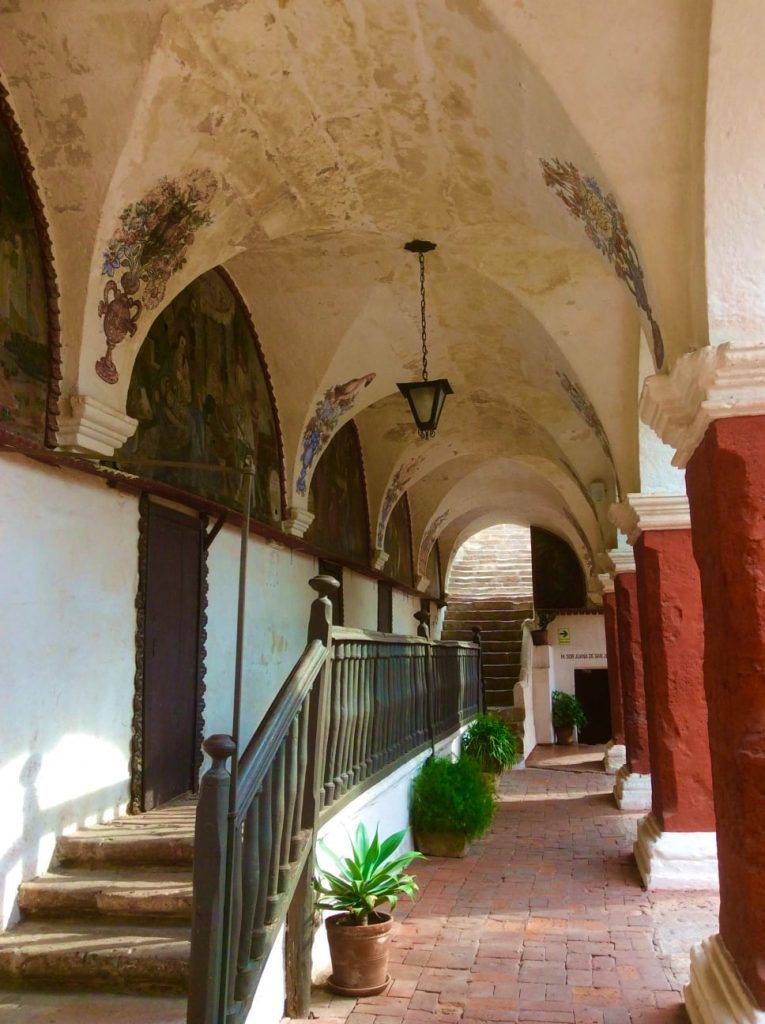 These young ladies enjoyed an entertaining and pleasant daily life. They lived in so called "cells" that were more like private apartments, tastefully decorated and equipped with a private kitchen. They were entitled to servants (and slaves) and led, as they grew up, an unbridled life of a "socialite". Cultural activities, sewing workshops and banquets with beautiful crockery punctuated their days, alongside – possibly – some religious obligations.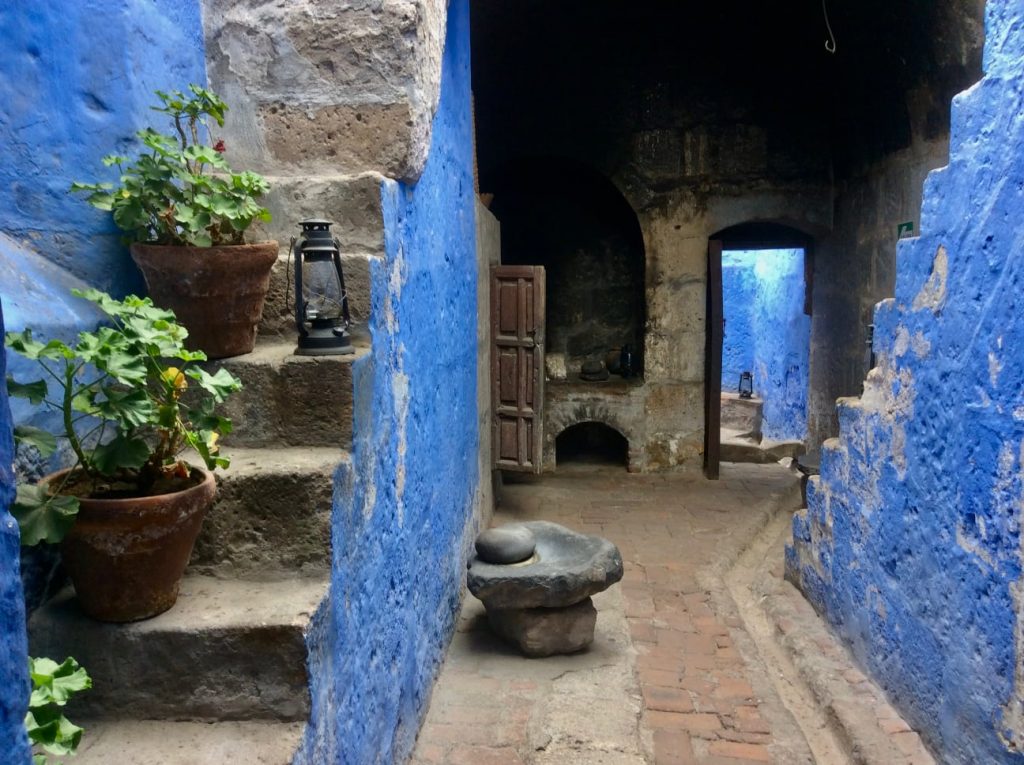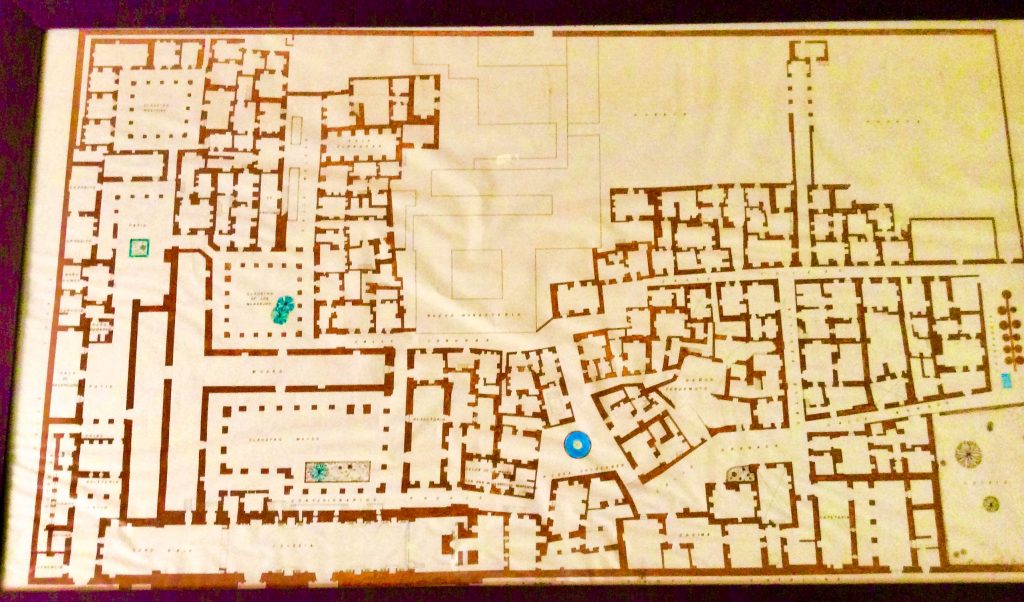 All was going well in the best of all worlds within this female community until the unfortunate day in 1833 when Flora Tristan, a Franco-Peruvian activist, arrived and was outraged by such indulgence. Welcomed with pomp by the nuns who wanted to honor her, she made a scathing report to the Vatican to denounce the scandalous lifestyle within the Santa Catalina convent. The response was not long in coming. Pope Pius IX sent Sister Josefa Cadena, a strict nun from the Dominican Republic, to bring order and reform the community. The nuns then had to commit themselves to a life of prayer, silence and take a vow of poverty. This plunged the convent into an era of austerity.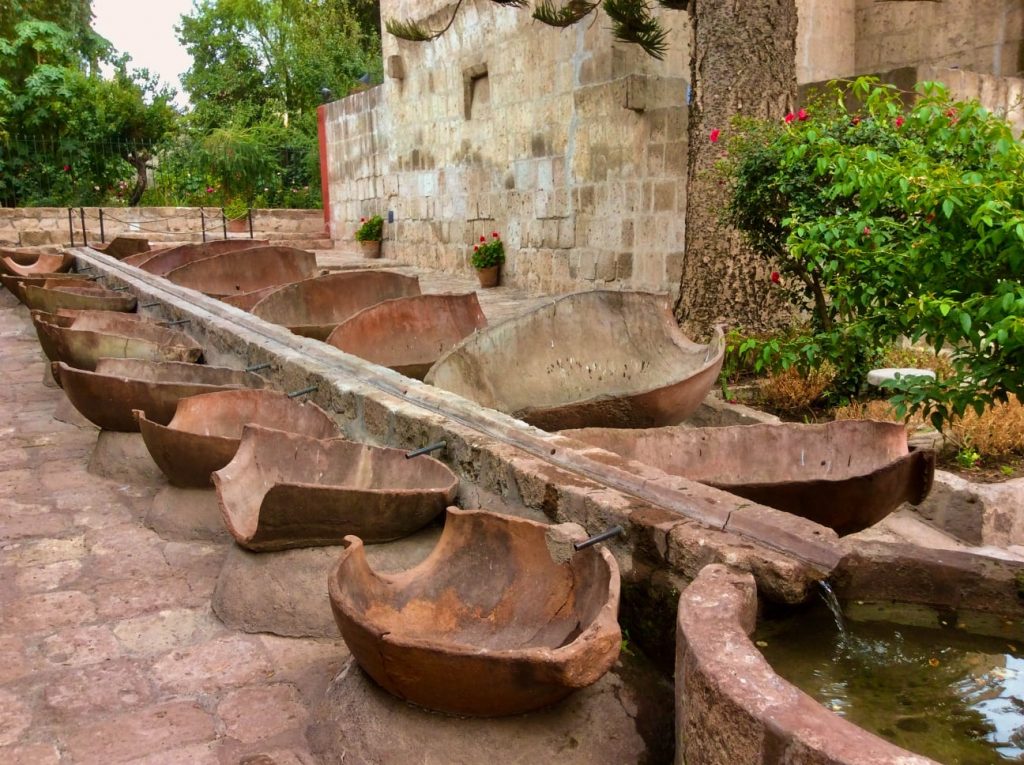 Nevertheless, there remains from this sumptuous period (but reprehensible in the eyes of the Church) an extraordinary architectural testimony.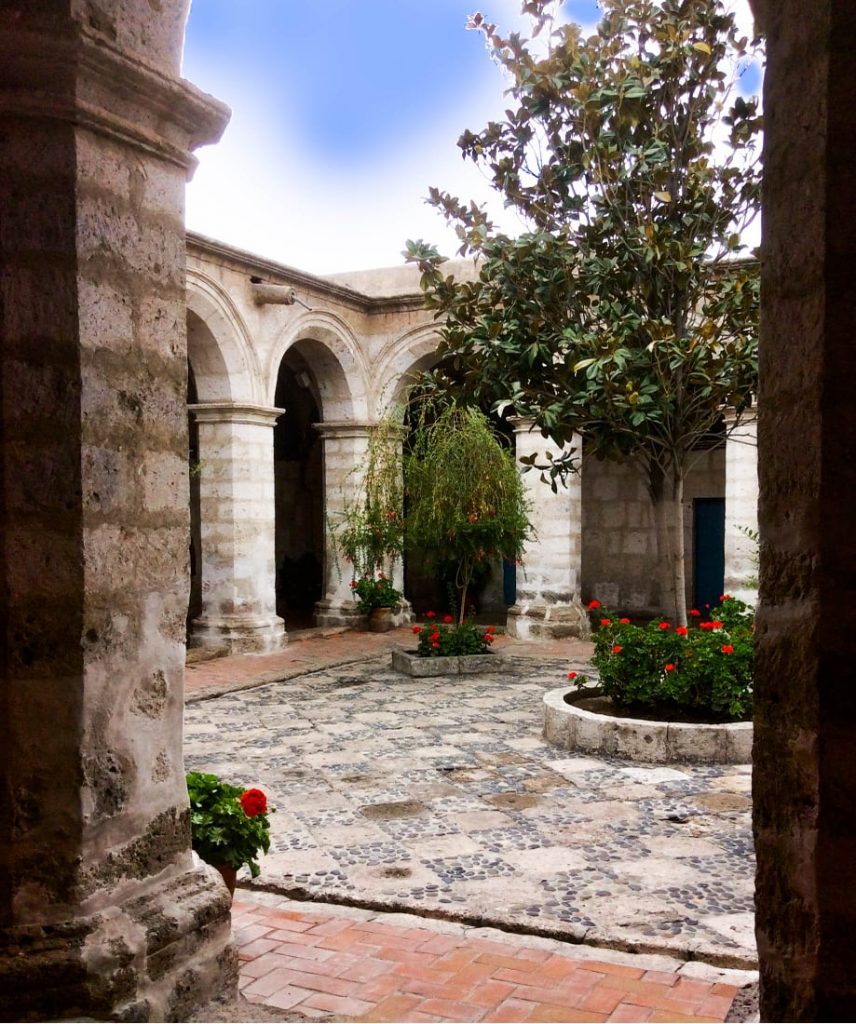 This convent, constructed from sillar, the white rock of the surrounding volcanoes, is a gem unlike any other in the world for its size, its amenities, its maze of picturesque streets, its succession of majestic cloisters and its fireworks of vibrant colors.
In the middle of white Arequipa, it sparkles with mischief !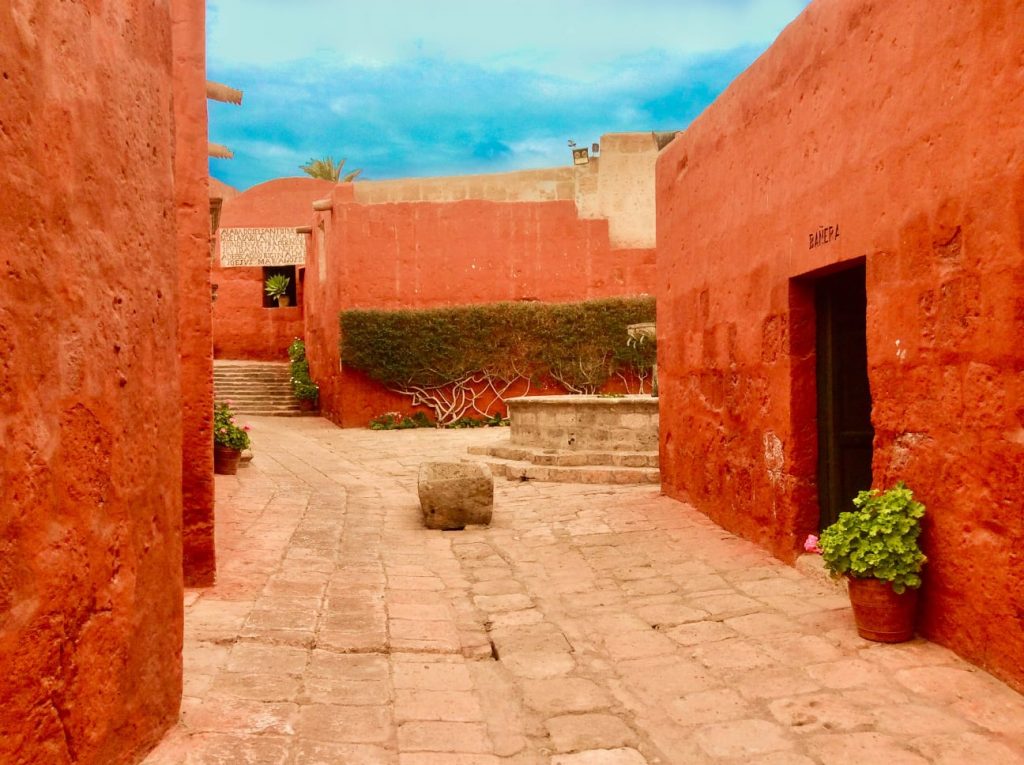 Text and photos by Claudia Gillet-Meyer.
More about it:
Monasterio de Santa Catalina website