Considered the first of the Modern Classicist, architect Andrea Palladio unfortunately never lived to see the completion of the construction of his most enigmatic work: a theater.
In 1580, the "Olympic Academy" of Vicenza, his native city, commissioned Palladio to build a theater, in order to host classical comedies. But here was the challenge … this theater would have to be inserted inside the castle of the city, on sloping ground, surrounded by swamps. Above all – this is where the "Great History" became "greater" – this theater would be under a roof, thus becoming the very first structure of this kind.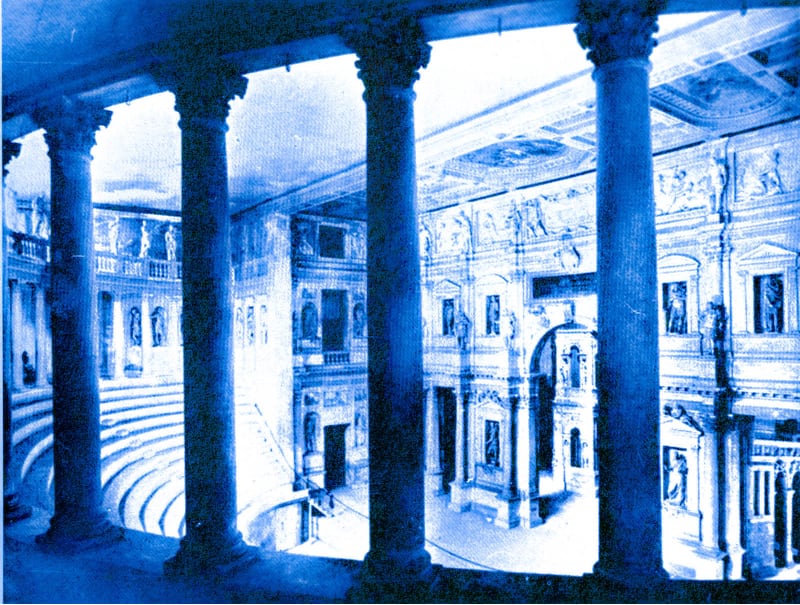 Palladio was a great admirer of the ancient Roman architect Vitruvius. Like many men of the Renaissance, he studied the ancient Roman sites of his country to the point of writing four tomes on the subject. He thus spread a large part of his encyclopedic knowledge in the realization of this building, in order to create the first covered Roman amphitheater in history. One might wonder if this man did not have a premonition of his imminent death, so much so that this creation is a compilation of all his experience and an engineering marvel in architectural style.
A theater inside a building? Having a roof was so disconcerting for the general public that the ceiling was painted with a blue sky to maintain the illusion of the outdoors. A unusual terrain? The parterre, semi-elliptical, defied the law of space to adapt to the walls that surround it.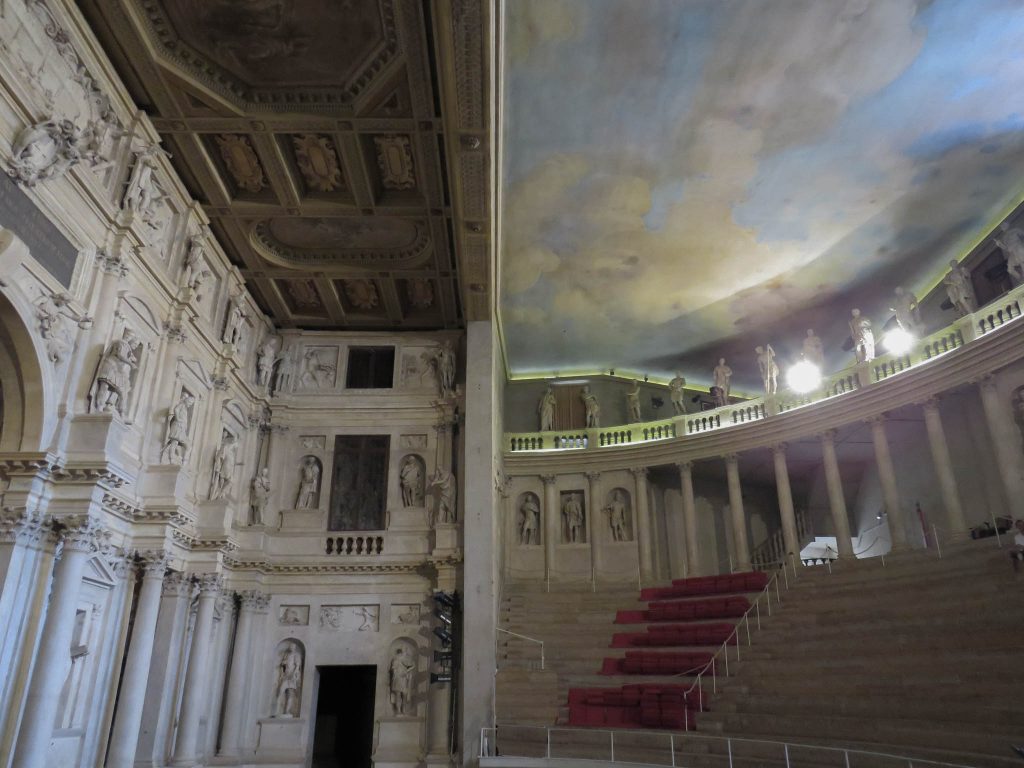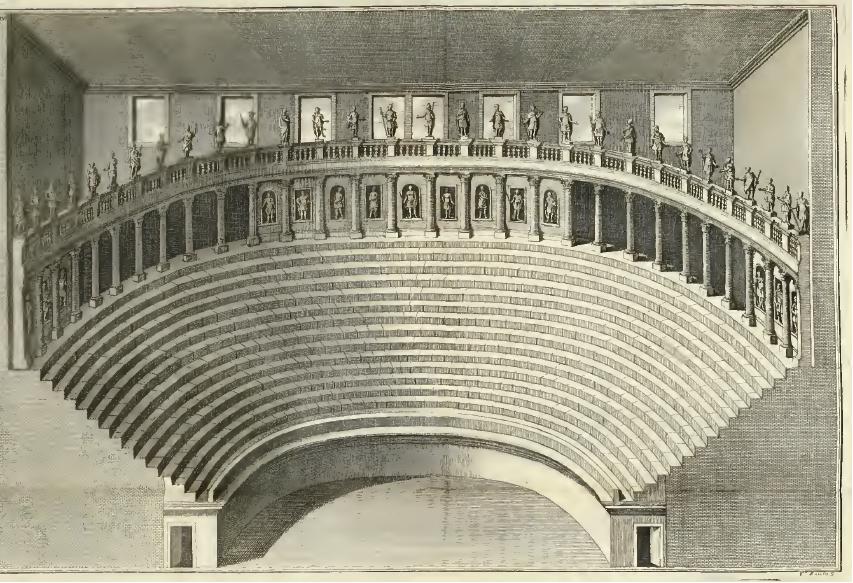 And what about the stage? It is the main attraction of the theater, the show itself. On the stage, Palladio, and his successor Scamozzi, erected a facade in classical Roman style, decorated with statues representing the members of the Academy. Pierced by the 7 streets of Thebes starting in a star shape, it displays an ingenious perspective. This decoration, necessarily permanent, was designed to welcome "Œdipus the king" by Sophocles, the inaugural performance of the Olympic. Some people considered it as the theater of a single performance, suggesting that the actors could not perform in these alleyways that are perceptively shrinking in depth … without being able to shrink themselves! And if so, so what ?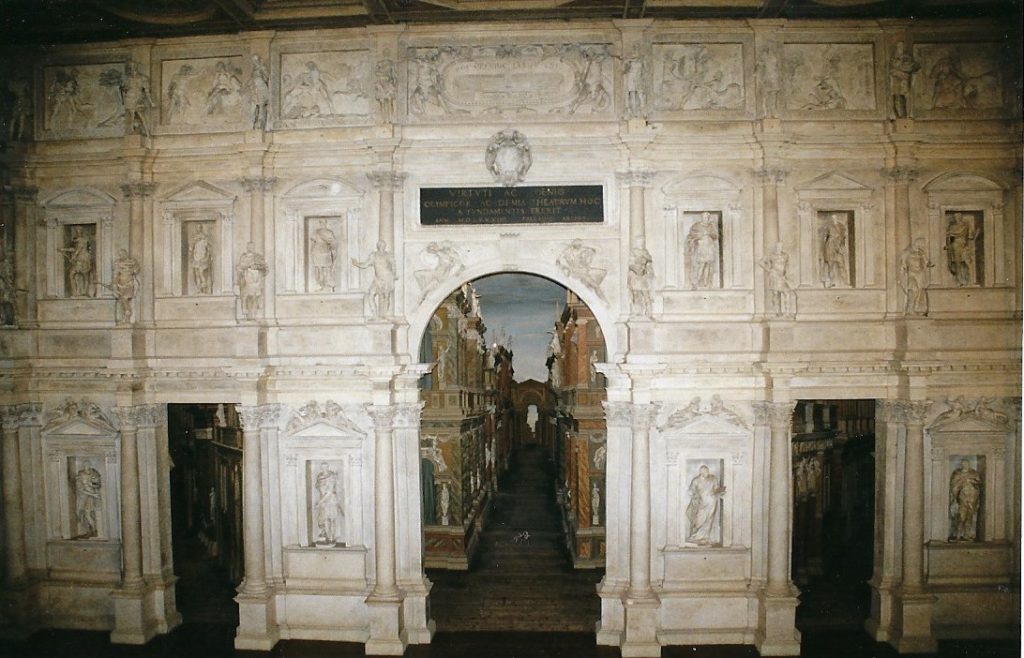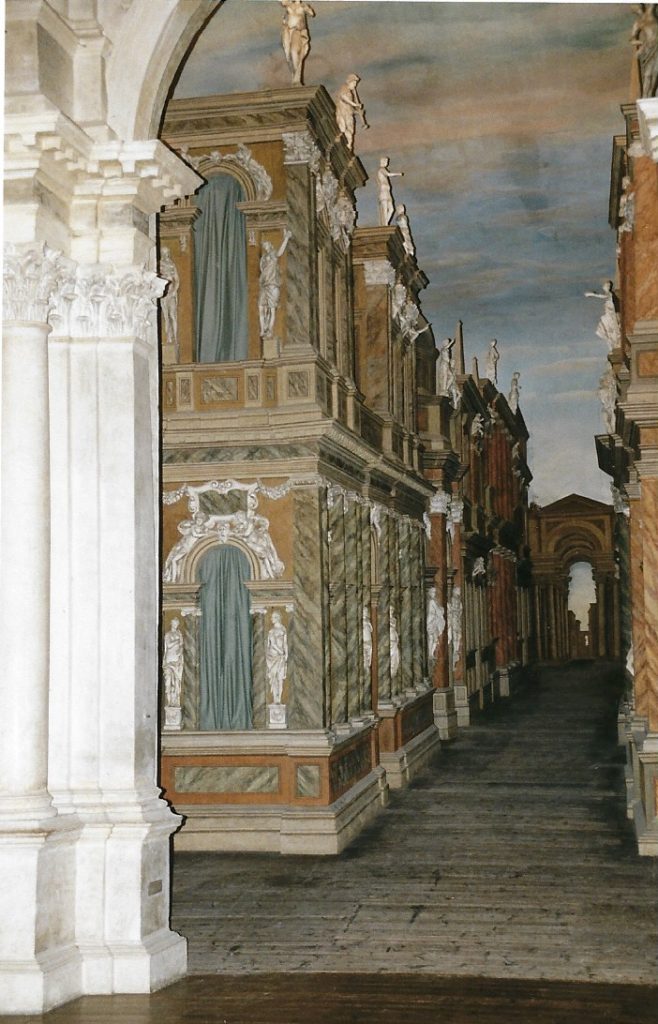 The Olympic theater in Vicenza is a marvel of creativity, genius and illusion. It is the perfect example of a Renaissance master who knew how to make the link between the classical and the modern.
The oldest covered theater in the world, it marked a new era in the construction of this type of building, becoming the "father" of "Italian Theaters".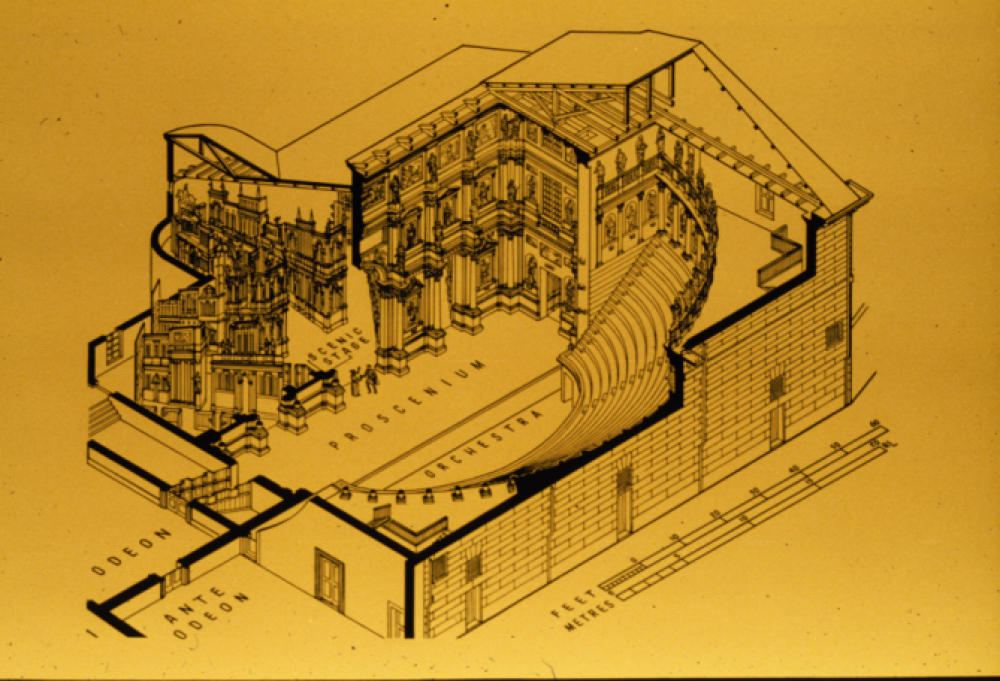 Text by Claudia Gillet-Meyer.
More about it