Sometimes the most interesting part of a trip is to give free rein to your intuition and to be fully available for an unexpected discovery. This is exactly what happened in Cartagena, as we wandered through its ancient and colorful streets. Why were we attracted by this modern building stuck between the historic part of the old city and its ramparts?
Especially when, crossing the entrance, we found ourselves in a shopping mall!
Not being very fond of this kind of place, we were about to turn back when the interior structure immediately caught our attention. It seemed to articulate like a big boa around an axis that we couldn't immediately grasp.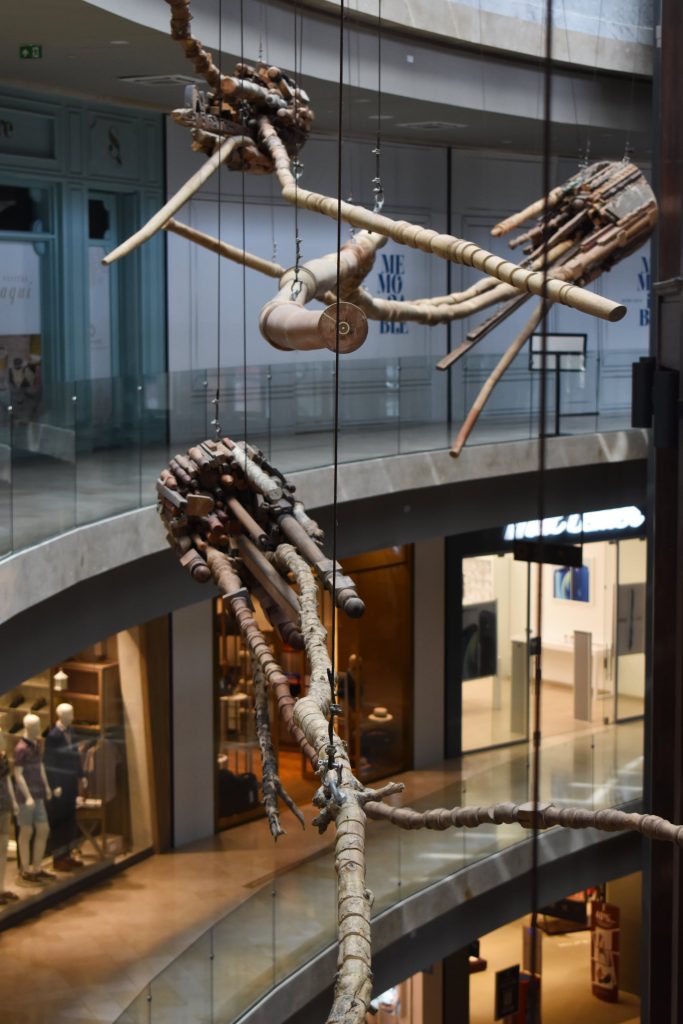 So, we followed the walk, took the escalators and saw little by little the magnificent center hitherto hidden: sumptuous arenas all built out of wood! What a spectacular achievement!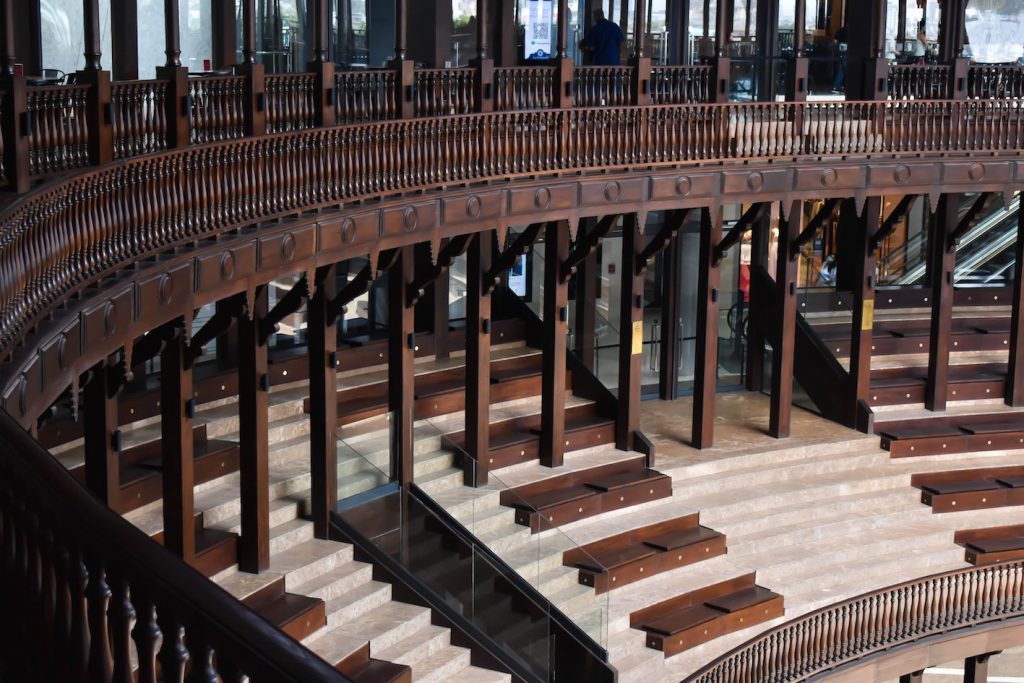 From that moment on, with our senses on alert, we literally "searched" the building in every nook and cranny and were not disappointed. The place is majestic as well as intimate, bright and elegant with its wood, marble and steel materials, open to the outside through large terraces overlooking the city but wrapped around its precious central space.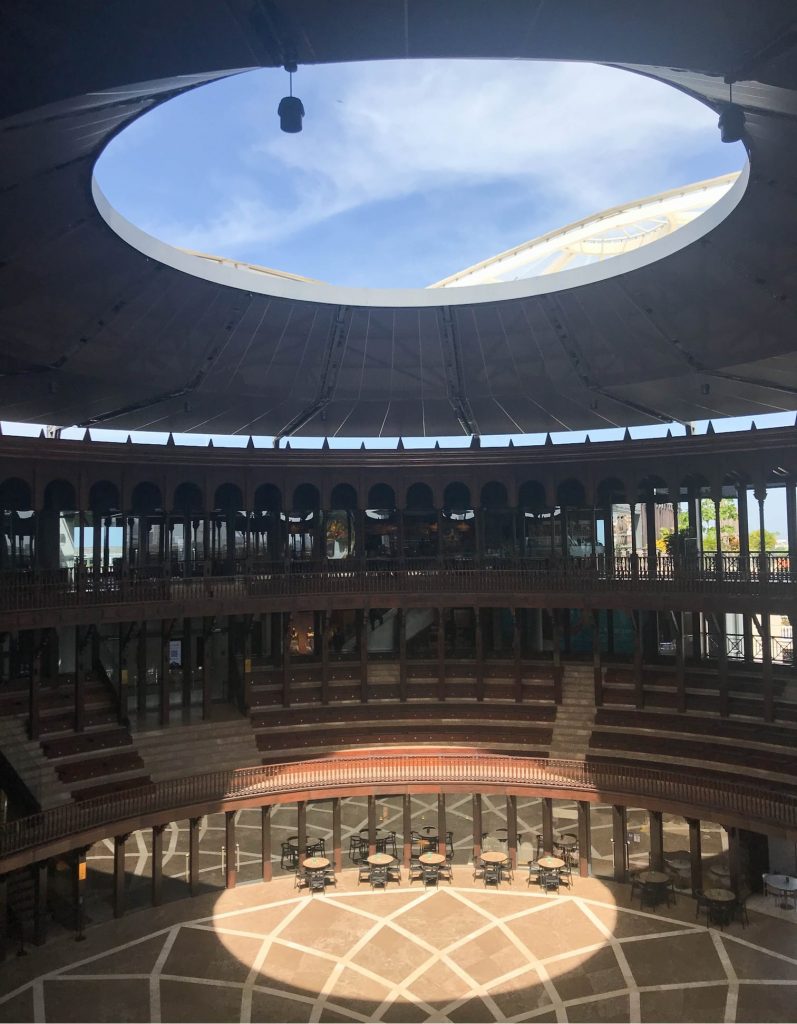 A total architectural success due to Álvaro Barrera Herrera, one of the most experienced architects specializing in restoration in Colombia. Because it is indeed restoration that we are talking about!
Dismantled after the Civil War, the bullring was first rebuilt in the 1930s and soon became famous as the gateway for bullfighting in Latin America. Called the "meringue cake" by the "aficionados" because the wooden structure was painted white, the place then officially took the name of "Circo Teatro", offering alternating cultural shows and bullfights. It was then an iconic monument of Cartagena, but from 1973 all of its activities ceased, falling into abandonment and oblivion. It was not until 2014 that a group of national investors and promoters became interested in it again.
Their incredible idea was to rebuild the wooden arenas of the past to once again host cultural activities and to insert them, like jewel, into the heart of an artisanal mercantile paradise where on can finds in the heart of an uncommon shopping center.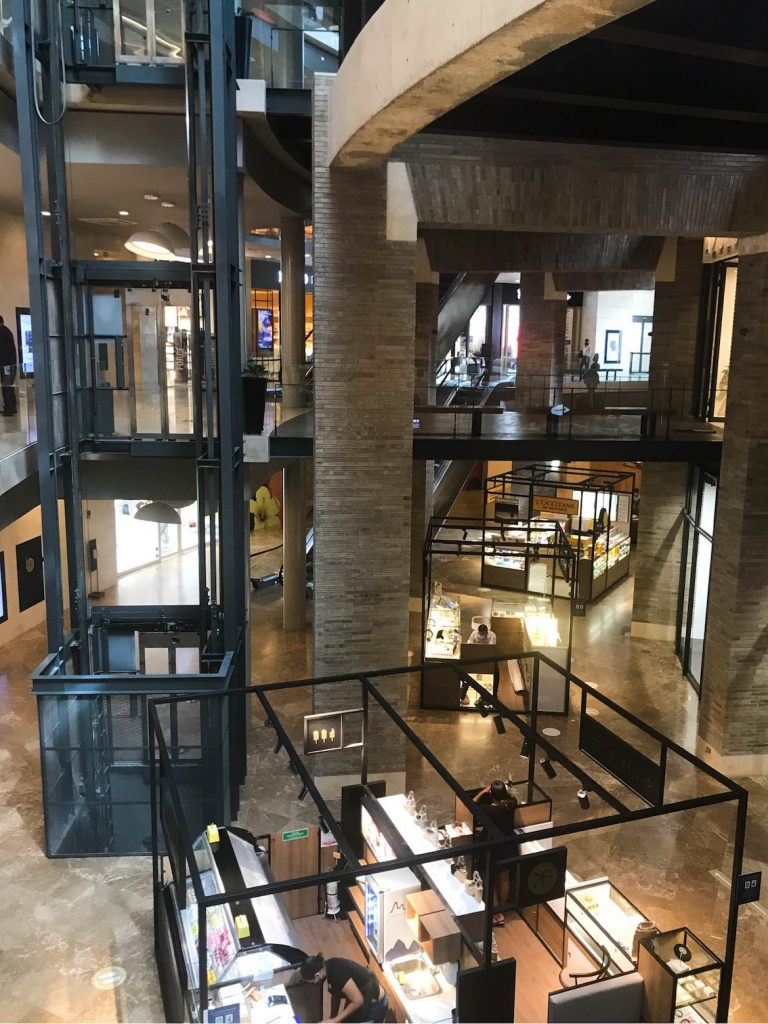 In fact, the latter mainly brings together Colombian designers offering that offer unique, beautiful and unexpected items, far from the usual monotony of standardized franchises. The catering and conviviality areas are just as equally neat and original.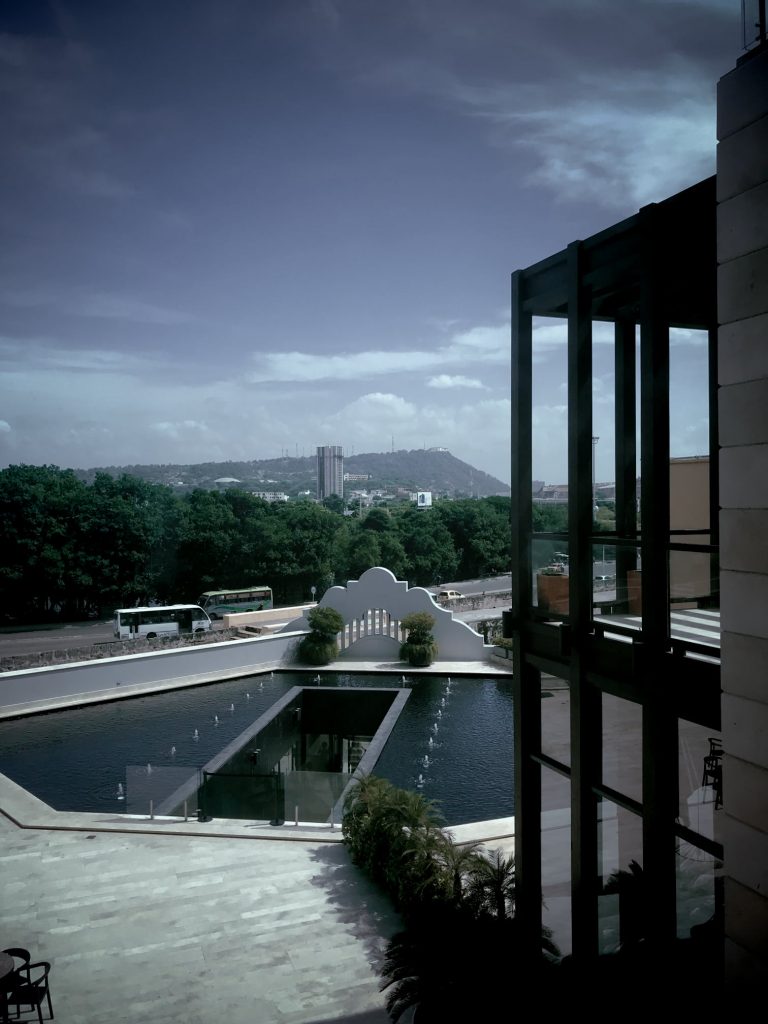 This unexpected marriage between two buildings with vocations so far apart works wonders. It provides a refined and joyful atmosphere as if the old Serrezuela was having a lot of fun with this makeover in a suit that fits her like a glove.
Text by Claudia Gillet-Meyer and photos by Régis Meyer.
MORE ABOUT:
In spanish : https://www.amazon.com.mx/Alvaro-Barrera-Arquitectura-Restauracion-Architecture/dp/9588156351